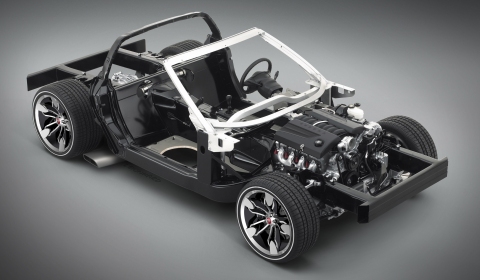 Endora Cars from Karlshuld has released more information with respect to their Endora SC-1. The picture that has been released shows the technical platform of the SC1, which is based on sixted generation Corvette technology.
After showing the first sketches of the SC-1 we now have a closer look at the suspension of the SC-1. The setup consists of cast aluminum upper and lower control arms, ultralight transverse-mounted composite leaf springs and monotube shock absorbers all around. An electronic traction control is standard as is the Active Handling-system that monitors driving dynamics. Perforated disc brakes, front and side airbags for the pilot and passenger are standard.
The SC-1 also has as standard equipment an alarm system, keyless entry with starter button, and dual automatic climate control. The Endora SC-1 will be delivered with 19 inch alloy wheels in the front and 20 inch rims in back. Optional 20 and 21 inch rims are available.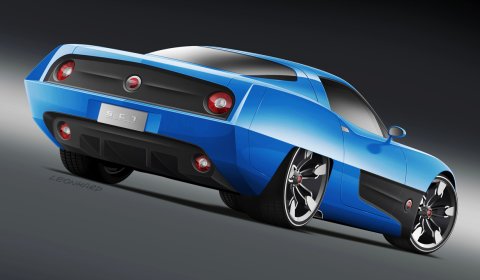 Customers will get their Coupe equipped with a 6.2 liter Aluminum-V8 (437hp, 424lb-ft) as the basic configuration. The mid-level powerplant would be another eight cylinder, this time developing 512hp and 470lb-ft of torque out of its 7.0 Liter engine. The flag ship model will feature a supercharged version of the 6.2 liter, that will deliver 647hp and 604lb-ft of torque to the rear axle. Every engine is mated to a six-speed manual gearbox, while an automatic transmission with six gears and paddleshift is optional for the smallest V8.
Stay tuned for more on the Endora SC-1 in the near future.