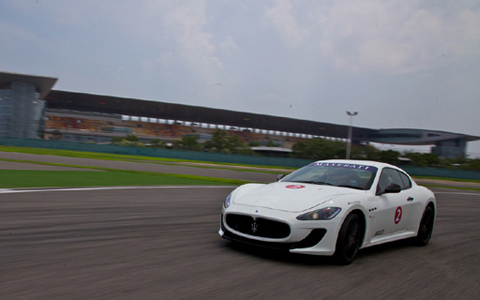 The first Maserati GranTurismo MC Stradales have been delivered to dealers and customers in China.
After the Asia-Pacific première at Shanghai Auto Show last April, the Maserati GranTurismo MC Stradale has made its debut on the F1 track in Shanghai with the "Deep Passion Cup" (23-27 June). This was not a race but Maserati Asia Pacific's first experience of a team-based competitive test drive on Shanghai F1 track.
As many other luxury and supercar manufacturers, Asia Pacific has become the fastest-growing region in Maserati's global network thanks to strong demand from upcoming markets. Now accounting for 23 percent of the company's total sales, the Asia-Pacific region has developed a strong taste for the Italian manufacturer. With all key markets in the region showing positive growth, China in 2010 outsold Japan for the first time to become Maserati's Asia Pacific market leader and has cemented that position over the first five months of 2011. Moreover, Maserati has expanded its dealers network with a new showroom in Wuhan, China adding to a total of 17 dealers in China, Taiwan and Hong Kong.