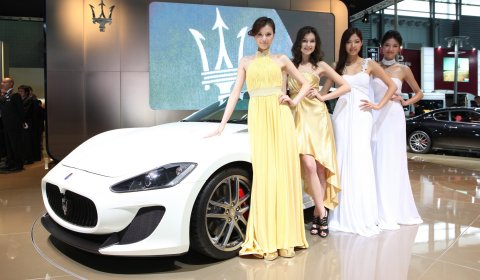 The Maserati GranTurismo MC Stradale has made its Asian debut at the Shanghai Auto Show 2011. The fastest, lightest and most powerful car in the Maserati model line-up makes its Chinese debut. The introduction of the MC Stradale to the Chinese market so soon after its global launch shows China's growing importance to the Modena-based Italian company.
Maserati registered more than 400 sales in China in 2010, with the best-selling Quattroporte accounting for 60 percent of the total. Demand for the Quattroporte in China was so strong in 2010 that it became the large luxury sedan's second-biggest market worldwide, after the U.S.
The stand at the car show also included some Asian girls, check them out below.