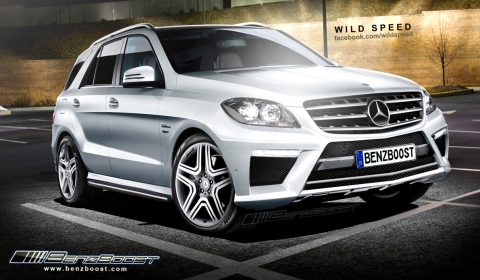 Wild-Speed is back with another set of renderings following the BMW F11M M5 Touring released on our front page yesterday. Together with BenzBoost, he released his take on the new 2012 Mercedes-Benz ML63 AMG.
The brand new power SUV is coming and it will have the M157 Twin-Turbo direct injected V8 from the E63 AMG. This means 518 horsepower in standard trim 550 horsepower with the optional performance package. Curb weight should be just under 5,000 pounds.
Release is expected at the Frankfurt Auto Show in September.