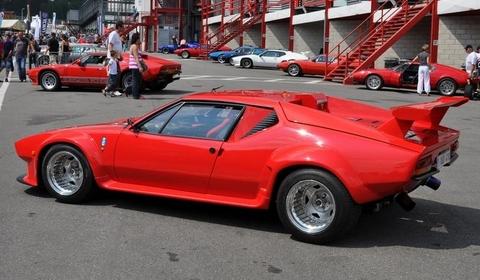 Last weekend the circuit of Spa Francorchamps hosted the event called Spa Italia. As the name suggests it is born as a gathering for Italian cars. This year it was the tenth edition and as every single edition before there was one brand the organization focussed on.
This year it was De Tomaso, the Italian brand that surprised us all in Geneva with the Deauville, a totally different looking car from a brand with a sportive history. Although we did not spot the new model, we were impressed by the number of present De Tomasos, most of them in the shape of the Pantera.
The Pantera has been out of production for a while now, but to refresh your mind we like to remember you that the De Tomaso engineers are working on a successor.
Several other brands were also present. Please stay tuned for a closer look on the Ferraris, Lamborghinis and other Italians that visited the event in Belgium!