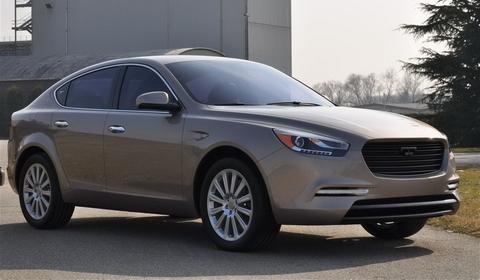 Last week we told you about De Tomaso's new car to be presented at the upcoming Geneva Motor Show. It now seems that the new De Tomaso will be ready earlier than we thought, as it's going on sale in the last quarter of 2011.
The name of the new De Tomaso will be baptized as the SLS what stands for Sport Luxury Sedan instead of the earlier announced SLC, meaning Sport Luxury Crossover.
The four-wheel-drive SLS, designed on an aluminium chassis of Pininfarina origine, is a BMW 5-Series GT-like saloon that will be offered at launch with a choice of two petrol engines, a 300hp V6 and a 550hp V8. A diesel engine should be in the works and will be confirmed later.