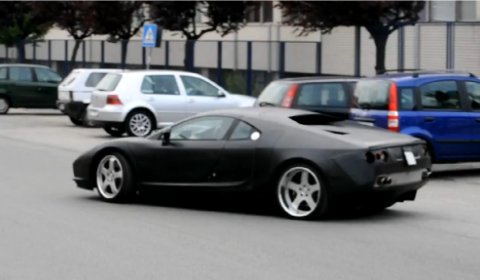 Some time ago we wrote about the return of the legendary Pantera by De Tomaso. The Italians already confirmed that this car is set to return before the end of the year. The previous Pantera was one of the most successful models of De Tomaso, a total of 5500 cars were produced between 1971 and 1991.
The Italians are working on a new V8 engine which should provide 550 horsepower, so it would be reasonable to assume this engine will be used in the Pantera. One thing is for sure, after watching the video below we can say the sound of the engine is impressive.
The new Pantera will be unveiled at the upcoming Los Angeles Motorshow in November. This car will be second addition of the De Tomaso line-up after the all-wheel drive Deauville. The third addition will be a limousine, which will be launched in 2012.