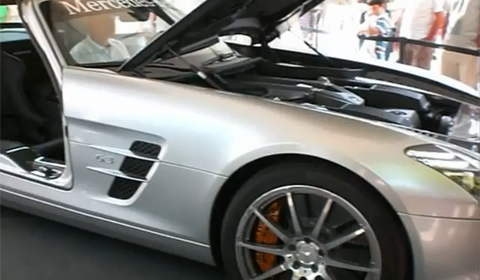 To celebrate the 125th birthday of Mercedes-Benz there are many festivals in their hometown Stuttgart. At one of these happenings the Mercedes SLS AMG Safety Car was present.
The Mercedes-Benz SLS AMG is the fastest F1 safety car ever. The modern interpretation of the legendary 300SL Gullwing is powered by an 6.2 liter V8 which provides 571 horsepower and a torque of 650Nm. Thanks to this, the SLS AMG is capable of accelerating from 0 to 100km/h in 3.8 seconds, and can reach an electronically limited top speed of 317km/h.
This video was made by our forum member Gumo. So turn up your speakers and enjoy the sound coming from this modern classic!