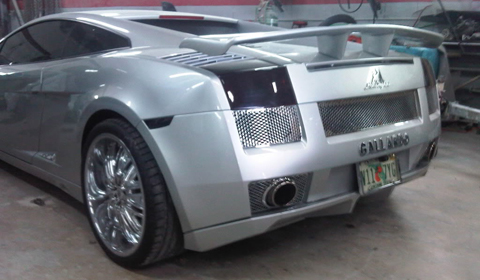 'Bling' is defined as flamboyant or ostentatious showiness and this Lamborghini Gallardo sure fits this definition.
The Italian sportcar received an 'upgrade' consisting of flashy bodyparts, a new grille and huge glitzy rims. As a finishing touch the name 'Lamborghini' is enhanced at the front, while at the rear 'Gallardo' is placed to emphasize the bling of the car.
What do you think, is this overkill or not?