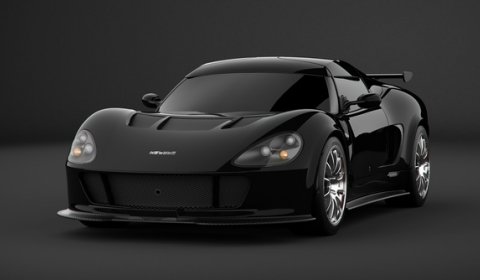 Following the initial release of a world premiere of the Melkus RS2000 GT and RS2000 GTS in Monaco a few months ago, we can now show you the first pictures of the vehicles.
Both novelties are powered by a new powerful turbo engine. In comparison to the 300hp GT, the top-ofthe-line GTS model has 350hp and includes also a carbon body- and interior kit. The basic equipment also contains the AP high performance breaking system, an OEHLINS adjustable suspension as well as further racing features. The top speed is almost 300km/h and the acceleration from 0-100km/h is done in 4.5 seconds with the RS2000 GT and in 3.9 seconds with the RS2000 GTS.
For an aerodynamic improvement, the engineers developed a lightweight body kit which also results in a more aggressive appearance of the GTS model. In addition to front spoiler and rear wing, a new diffuser and air guides at the side made of carbon are included as well. Furthermore, as from now an automatic dual clutch transmission with paddle shift is also available.
For the desired colour, the customer can choose between countless unicolour and metallic paintings without any additional costs. Air conditioning system, navigation system and rear view camera are included as well. There is also a free choice of colour for leather trim, seams, trim panel velours and quilt pattern.
The base price for the Melkus RS2000 GT is € 122,000 and for the RS2000 GTS € 148,000. Both prices include VAT. Melkus remains true to its principles with a limited production quantity of only 25 vehicles a year.