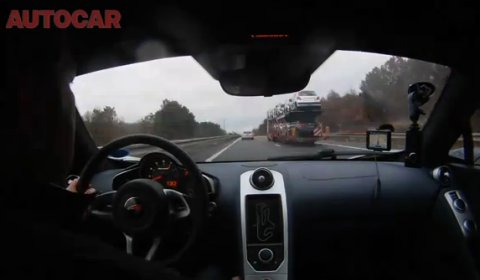 The road trip to end all road trips – Steve Sutcliffe drives the McLaren MP4-12C from the Autodroma International in Portugal all the way back to the UK, via Le Mans, of course. Expect to see long, winding roads, police and a flock of sheep to boot, in this special extended video feature.
The footage follows two other videos which cover a versus between the brand new sports car and the McLaren F1 GTR racer and the review at the South European race track.
Stay tuned for more regarding the MP4-12C in the upcoming week.