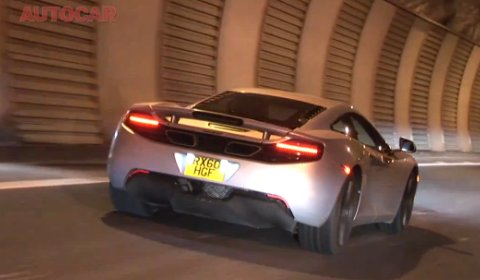 Autocar's Steve Sutcliffe has driven the McLaren MP4-12C over 2,000 miles on normal roads and the racing track. The video shows the review and the verdict with respect to the first ever McLaren to be released in the new century.
Steve is quite clear with his conclusion, which is similar to Chris Harris' opinion about the McLaren sports car. Although it is faster than the McLaren F1 and handles better than a Ferrari 458 Italia, both guys are missing some kind of thrill seeking feeling connected to the sports car.
Of course, we cannot agree nor disagree with both the journalists until we have driven the car ourselves.