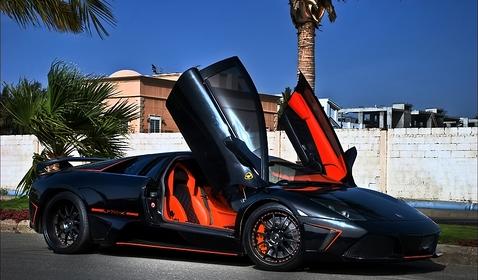 Only a few days left untill the Geneva Motor Show and the official presentation of the Lamborghini Aventador LP700-4. That clearly was a bit too long for Sjeik Balbaid from Jeddah, Saudi Arabia who created his own Lamborghini "Murciélago LP700-4".
He updated his Murciélago with a black & orange Veilside body kit, a set of HRE wheels and a full Capristo exhaust system. Last but not least he added a custom Alsa paint job.
Up to you to decide if this is a go or better wait for the real LP700-4.
[via L4P]