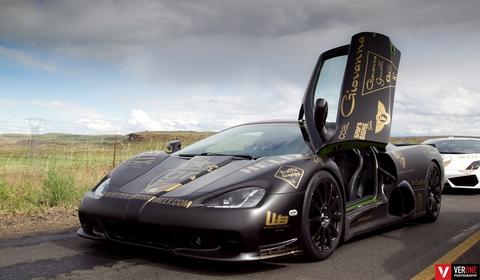 The third edition of the supercar rally GoldRush has been announced lately with details on next year's route. With the start in Denver the participants will drive over Park City, Las Vegas, Scottsdale and then finish in Los Angeles. Yesterday the organisors released more important details; the dates.
Starting Tuesday June 14th the road trip will end six days later, Sunday June 19th in the city of Angels. Same as this year, we will bring daily updates from the rally.
Please stay tuned in the upcoming months for more details on the starting grid!