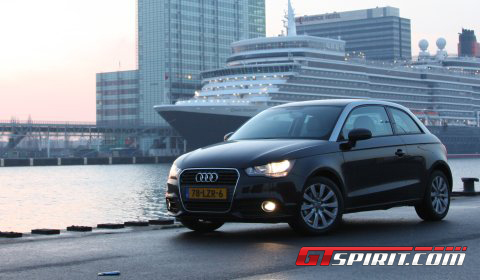 The Essen Motor Show is coming to an end today. While looking back at the annual tuning and motor show in the Germany city of Essen, we will show you our highlights of the event in combination with our personal thoughts on the Audi A1, our transportation to and from the event.
The A1 1.4 TFSI S-tronic was handed to us by the German car maker and with at least two members of the GTspirit crew driving a MINI the PR managers tried hard to convince us. The 2010 Audi A1 feels spritely, lively and brings a smile to your face in close proximity to any city center. Although, it has the ability to be quick the optional seven-speed S-tronic dual clutch gearbox fitted to our car probably masked most of the speed sensation.
The ride is superb – like we expect from Audi – but it doesn't quite have that same flavor or cheekiness as a MINI when it comes to its dynamics and handling. The steering is quick, sharp and direct, but you miss the MINI's go-cart feeling. In the end the fashionable A1 is a fun car to drive, but if you are looking for more hot hatch thrills than please wait for the sporty S1.
So let's shift back to the highlights of Essen 2010. The top three includes a nice variety of cars spotted at the event. First one on the list is the Chrome ABT R8 GT-R revealed at this year's Geneva Motor Show and only limited to 25. Based on the structure of the 5.2 FSI V10 its tuned engine produces 620bhp allowing for 0-100km/h (62mph) in just 3.2 seconds and 200km/h (124mph) in just 9.9 seconds.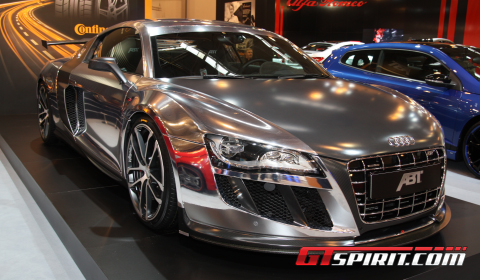 Secondly, Brabus introduced their Widestar body kit for the Mercedes-Benz SLS AMG at the show. Two SLS AMGs were placed on the Brabus stand; one showing the brand new exterior package and a second one showing the high gloss rims and interior upgrades. Brabus is working on a performance package for the SLS AMG. The development is finished somewhere at the end of this year.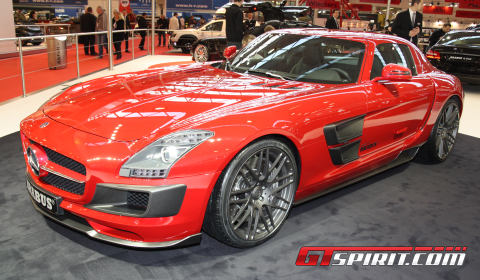 Our final highlight was the Two-Door Cayenne 902 Coupe from Merdad collection. The vehicle kept the exact same length as a 'normal' five-door Cayenne and will be outfitted with an upgraded engine and a new drive train improving the performance and weight distribution of the unique SUV.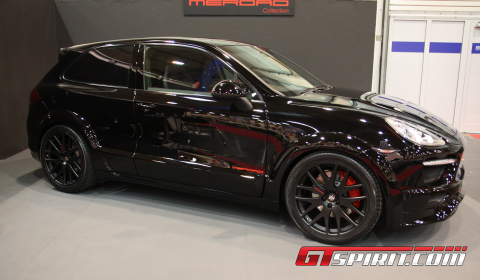 If you want to read more about this year's Essen Motor Show click here!