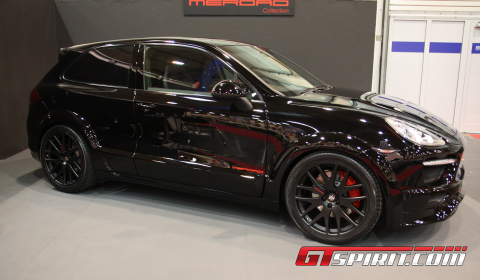 Merdad has personally shown his two-door Cayenne concept to us at the Essen Motor Show. While discussing the highlights of the SUV, he shared some interesting information with us regarding the three-door Merdad Cayenne 902 Coupe.
The Merdad Collection Cayenne concept has NOT been shortened. The vehicle kept the exact same length as a 'normal' five-door Cayenne and will be outfitted with an upgraded engine and a new drive train improving the performance and weight distribution of the unique SUV.
Upon request you can get any particular interior setup. The right-hand-drive concept displayed at the European tuning event has four seperate sport seats and a black/red interior trim.
Customers interested in the new coupe-style SUV can contact us or Merdad for more information. Stay tuned for more news from Merdad Collection at the Top Marques 2011 show In Monaco.