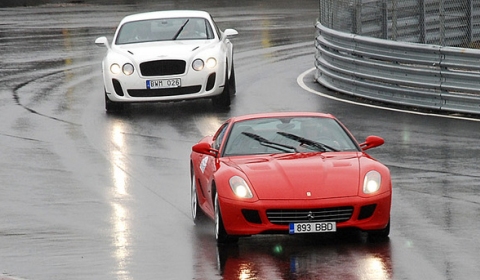 From the 24th to the 26th of September over 75 supercars gathered in the Swedish city of Gothenburg for the fourth Gran Turismo event of this year. GT Gothenburg 2010 was a succes.
Despite the bad weather the supercars lapped the Gothenberg city race track. Cars included everything from a brand new Ferrari 599 GTO, to a black and white Porsche Carrera GT, Wiesmann MF5 GT and a Koenigsegg
This is the fourth and final event of the season, following Germany, Hungary and Poland. The gallery shows the highlights of GT Gothenburg 2010. More pictures can be found here and in our forum topic!