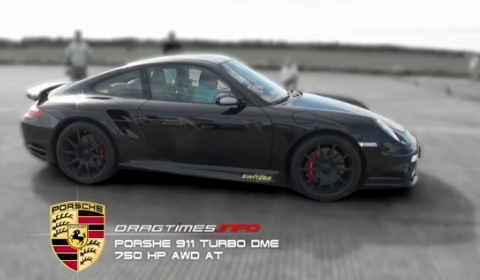 What is the best you can do if you ever hold a drag race? Combine Dragtimes.info from Russia with the members from GT-Board and collect the fastest sports cars in the world racing against each other.
The video below shows a Russian Porsche 997 Turbo SPI750 by Switzer Performance Innovation with 750hp racing a Porsche 911 (997) GT2 by 9ff with 1000bhp, a Lamborghini LP 550-2 Valentino Balboni and BMW M3 E30 with V10 engine producing 560hp.
Place your bets on who wins these races!