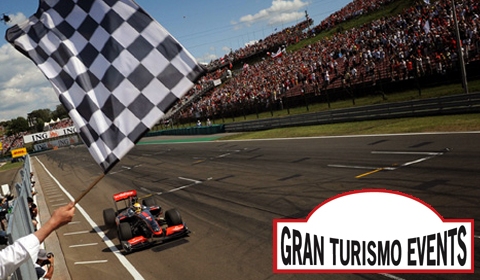 With Gran Turismo Nurburgring safely in the rear view mirror, the focus has shifted to Gran Turismo Budapest that takes place in less than a month from June 24th to 28th. The event will be held in a major European capital and on the Hungaroring track that hosts Formula 1.
The official Ferrari dealership in Hungary with their race team "Warm Up Racing" are partnering the event. They will be available for technical support providing a skilled service station for the car on the track, regardless of brand. You can pre-order brake pads, tires and more for Budapest via this organisation.
Ferrari Hungary/Warm up Racing also has four Ferrari 430 Challenge Race cars you can experience.
Finally, the official Ferrari dealer in Sweden, Autoropa, will be in Budapest. They are bringing their race trailer and no less than two 599 XX and the new 599 GTO.
For those of you that want to participate in the event, please click here. There are still a few open spots so make sure you be there!