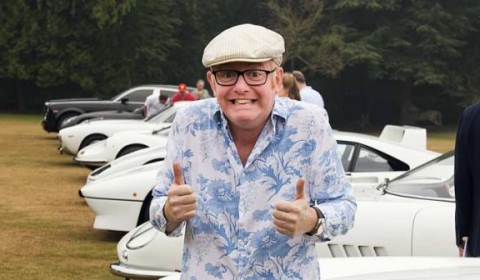 He is a radio and tv producer, a fan of the color white and the owner of one of the most complete Ferrari collections. Chris Evans is the name!
In its collection you will spot several unique Ferrari's, like a Enzo, F40, California, 599 and many more. He also had a GT SWB Spyder California 250 in black and a white 250 GT SWB which have been swapped in favour of his latest addition the 250 GTO.
The car are not just pieces of art put away in a museum. The cars are being driven regularly by friends and people he personally selected.
Check out those matching number plates! Wonderful!
[Via Autoblog.nl]