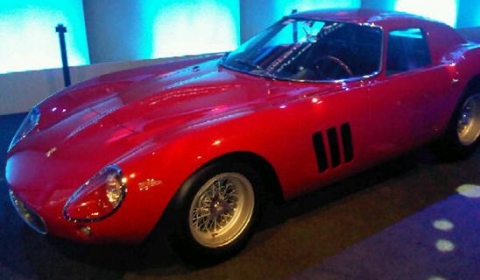 About three months ago we reported about a 1963 Ferrari 250 GTO for sale at a private treaty sale. The exact same car has been bought by 44 year-old Chris Evans, an English presenter and producer for radio and television programs.
The 250 GTO with chassis number 4675 GT was sold by RM Auctions for an amazing £ 12 million or $ 17.7 million. Not the most expensive car sold, but it is a hell of a lot of money. The unique car was built between 1962 and 1964. Only 39 units were produced. It was powered by a V12 engine delivering an impressive 302bhp at 7500rpm.
Chris Evans showcased its vehicle on his personal Twitter page.