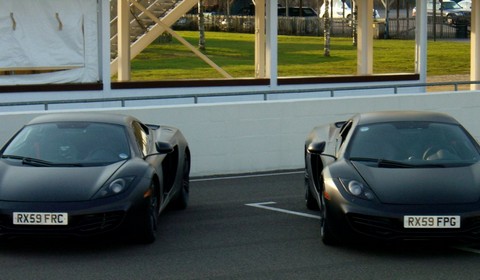 Previously we showed you a video of the McLaren XP8 and XP10, based upon the upcoming McLaren MP4-12C, testing in Spain, and now they have been spotted testing at Goodwood in the UK.
The two 3.8 liter twin-turbo V8 cars producing around 600bhp where snapped doing several runs round the track in West Sussex, UK, as well as posing for photographers with a stunt MotoX rider.
The McLaren MP4-12C will be sold for £150,000 and is aimed as a direct competitor for the Ferrari 458 Italia and Lamborghini Gallardo.
Picture Credit Stevorocket on Flickr.