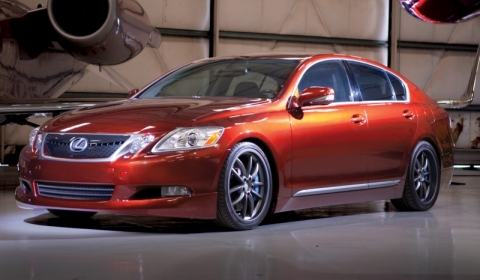 With the Lexus LF-A we received confirmation what the Lexus engineers are capable off. Although it took them five years to build the V10 engine, the result is superb. Maybe the long time had another reason because there is rumour going that Lexus is working on a F-variant for their current GS sedan.
We can only hope that it is more than just a rumour, because the GS-F would be the first real non-european competitor, next to the Cadillac CTS-V, for supersedans like the Mercedes-Benz E63 AMG, BMW M5 and Audi RS6.
Remarkable is usage of a modified version of the 553bhp strong 4.8 liter V10 used in the Lexus LF-A. A strange move following the stories about BMW and Mercedes downsizing their engines.
This is all we know at this stage, more details will be releaved early 2010. So stay tuned!
[Via emgcartech]