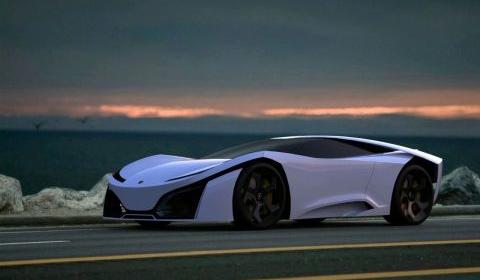 Earlier this week we showed you the Ankonian Design Study a design by Slavche Tanevsky, a student at the university of Munich. Next to the Ankonian he also designed this hybrid Lamborghini and called it the Madura.
Again, Tanevsky carefully chose the name. Madura is an Indonesian island famous for bull races. Because this design study was created together with Lamborghini and Audi designers, we believe it may hold the key to future designs. So does Tanevsky:
The Madura is a proposal for the first hybrid Lamborghini scheduled for 2016. Doing a car more efficient and more nature-friendly, doesn't mean it shouldn't be exciting, good-looking and fast. (But) in my opinion this new propulsion system should be represented on the looks of the car.
In our opinion the design of the Madura doesn't look too bad, although perhaps Lamborghini should start giving the Miura Concept further consideration. Let us know what you think.
[Via WorldCarFans]