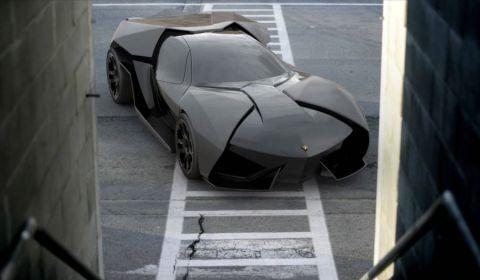 In the past we have seen rather special design studies for future Lamborghini's such as the Insecta and the recently shown Toro LA690-4. For some people the inspiration doesn't have any limits which resulted in this "Ankonian", designed by Slavche Tanevsky, a student at the Munich University.
When watching these pictures we all probably think about the next Batman movie. Besides that most of us are probably not full convinced about the design. Anyway, Tanevsky at least has got a fitting name; Ankonian is the name of a big black bull.
Let us know what your thoughts are about this design study!
[Via Autoblog.nl]