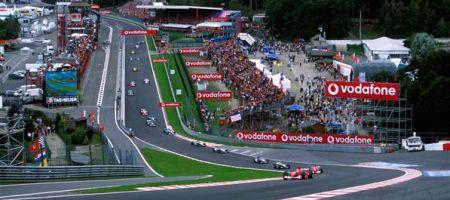 A month ago we reported about a petition you could sign to keep the legendary Spa-Francorchamps F1 weekend alive. It seems that it helped, because the famous circuit in Belgium will be free to do an F1 event next year. The local politicians who wanted to stop this because of 'waved noise restrictions' will not see their wishes being granted.
Philippe Henry, the Walloon regional Minister of the Environment, Planning and Mobility has given the circuit a new track licence untill March 2011. During the F1 weekend there will be no new limits for motorsport noise, but during the year the circuit will face harder noise sanctions than before. Also the circuit must be closed at least two weekends during the summertime, which means no racing will be allowed.
Last but not least an independent company has been given the task to monitor the noise produced by the circuit. They will help to decide the fate of Spa Francorchamps after March 2011.
[Via Autocar]