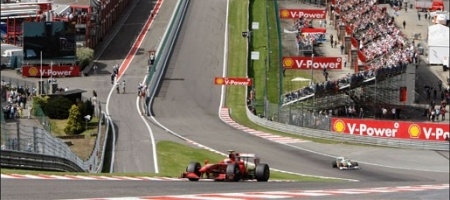 We normally never ask you for a moment of your spare time to support a good cause. Although, this time it's different. One of the best tracks in the world – a Formula 1 track – needs your support against people complaining about noise and the fact that is expanding its territory.
Spa-Francorchamps, the circuit known for its La Source hairpin and Eau Rouge corner, is in danger! This cry of distress comes from an organisation who call themselves 'Defend Francorchamps'. They – and I quote – respect all democratic initiatives, including, those defended by minorities. But as usual people follow the majority and they react to that by stating:
We really feel more and more attacked by the bad publicity, the false or directed figures, that certain badly disposed people spread everywhere.
They believe currently there are too many people thinking that all the persons living in Francorchamps and all around are disturbed by the noise and are against the circuit. They think this is not right. So they started an online petition to save "The most beautiful circuit of the world". They need our help to preserve it. Just sign the petition on their website. Please do so and let us know if you did in the comment box below.
Sign the petition here!
[Via Autoblog.nl]