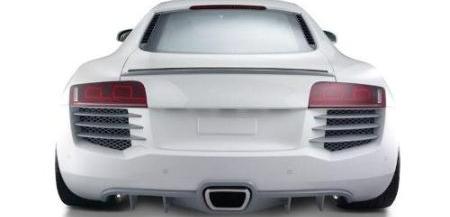 United Kingdom based exhaust tuner – Eisenmann – has created a new exhaust system for the Audi R8. On itself that isn't really special, but when you look at the picture above you'll change your mind. The central exhaust system is specifically created for the 4.2 V8 Audi R8. Eisenmann says that no extra horsepower is produced by adding the system.
As extra you can adjust the rings inside the exhaust system by means of a remote control. Price for this package is €9,400 (£8,490 – $14,180).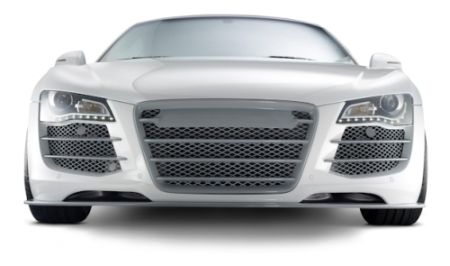 Those who think the central exhaust pipe is just a bit too futuristic can also choose for a V10 look-a-like. This one will produce a better sound, but will definitely be less spectacular than the one placed central.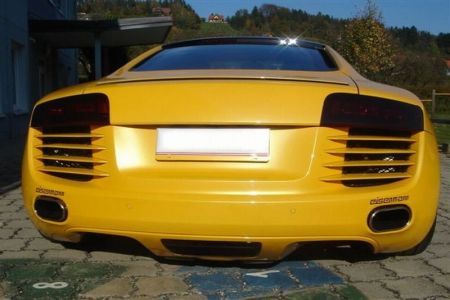 [Via Autoblog.nl]