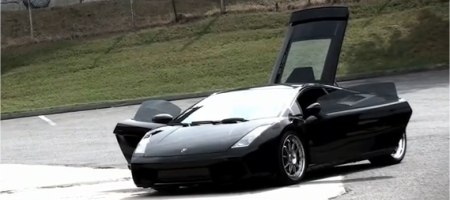 Underground Racing is able to show us a full coverage of a Twin Turbo Lamborghini Gallardo made for one of their clients called Jonah. The standard Gallardo got a proper treatment with some decent turbo upgrades achieving a stunning 1500hp (at 30psi) using VP C16 racing fuel.
Of course, a new six-speed transmission is being implemented. By using regular street tires at the local 1/4 mile drag stip, Jonah already dipped into the 9's at 160+ mph the first time driving this car. It was his first run in over a decade.
You want to see more about this car? Check the YouTube channel.
[Via WorldCarFans]