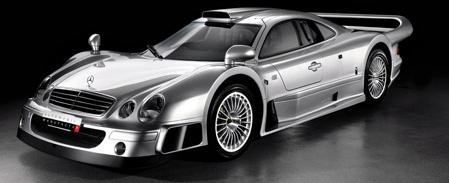 While the SLS AMG and the SL65 AMG Black Series are considered the flagship models of the current Mercedes-Benz range, back in the late 1990's the star of the Mercedes-Benz line-up was the Mercedes-Benz CLK GTR.
The CLK GTR is essentially a race car masquerading as a road car. The road going version was built to meet homologation regulations so that the race car version could compete in 1997 & 1998 FIA GT1 class, which it won in 1997.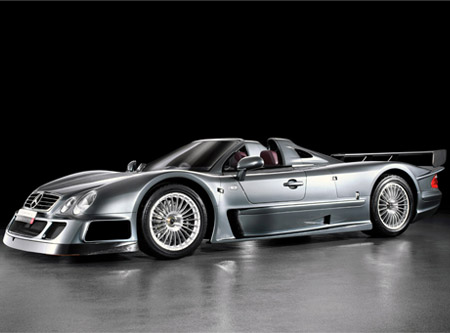 In total, 26 CLK-GTR production road versions were constructed. Of these 26; 20 are coupes and 6 are roadsters.
One of each was made in RHD for Hassanal Bolkiah, the Sultan of Brunei, coupe (silver exterior/tartan interior) and roadster (dark silver exterior/magenta interior). These are the cars that are up for auction and both are listed as brand new and are unregistered with only the delivery miles (34KM).
21 out of the 26 CLK GTR's are equipped with a 6.9 liter V12 putting out 612 horsepower, as well as features found on modern supercars like a sequential six-speed transmission with paddle shifters and carbon fiber brakes. Five were built with the 7.3 liter V12 engine that also features in the Pagani Zonda and the Mercedes-Benz SL 73 AMG. This car was known as the CLK GTR Super Sport.
RM Auctions estimates that the CLK GTR Coupe could be sold for between £370,00 – £390,000, while the CLK GTR Roadster could fetch between £430,000 – £500,000.
This seems like a bargain in our eyes because the CLK GTR was first sold for $1,547,620 (€ 1.3 million). The Guinness Book of World Records recorded it at that time as the most expensive production car ever built.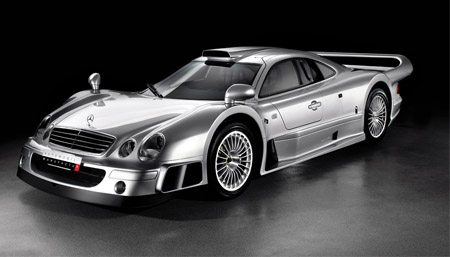 [Via Autoblog]