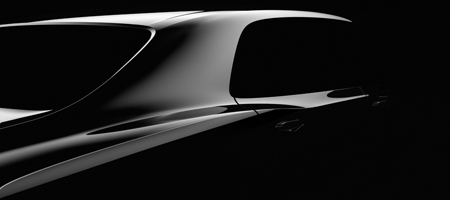 After a partial undressing by the automotive media at the beginning of the week, Bentley have pushed ahead with the teasing for the new grand Bentley. One of the areas that the spyshots didn't address in any major detail was the complete shape of the car. Here in Bentley's new video, we see a silky smooth view down the cars side as well as a close-up of the flying B emblem and the top area of the grille.
We've seen the front before in a previous video (part 1), now this side view reveals a tall, bold and traditional saloon shape. The rear of the car looks to extend further than what the Continental Flying Spur does, making the car much larger than the sporty model and far more suited as a limousine.
The shape of the new 'grand Bentley' will be released officially at the 2009 Pebble Beach Concours d'Elegance on 16th August.