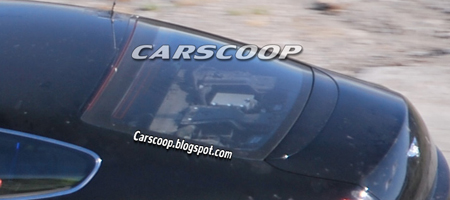 It seems that high end car manufacturers have all turned their head to hybrid power this week. After announcements by Lamborghini and a strong hint from Ferrari, this odd looking Bentley Continental GT Speed was spotted doing some testing in Spain. The car features an additional aerial and what looks like some additional electronics in the rear.
A quick number plate sees the car registered as an 'unknown' model and the CO2 is recorded to be at nil. This is probably common practice for the registering of pre-production mules but it shows that the car is more than likely being used by Bentley as a test bed for something new.
This Bentley also features a tow bar, not the normal range of accessories you expect to see on a car of this value…
There's no real info on this Bentley and anything we say would be complete speculation. So we'll leave you with the photos so that you can make up your own mind about what it actually is.
[Via Carscoop]