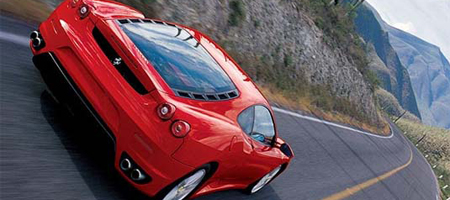 After Lamborghini's announcement of their future plans to reduce emissions, Ferrari have also come forward with a strong statement of intent to produce a hybrid concept. When quizzed about Ferrari's plans to release a hybrid concept, Ferrari boss Amedeo Felisa told 'Car and Driver' magazine, "Not at Frankfurt, but shortly thereafter, probably at an American show."
Last month, a patent application for a clever four-wheel drive hybrid system was uncovered at the European Patent Office. It looks as though the concept could be shown at the Los Angeles Motorshow in December.
The Patent application can be seen here. It details how 2 separate engines, an internal combustion engine and an electric battery would power the front and rear axles independently. This means that power for the front wheels could be provided for by the battery and the rear by the engine. This eliminates the weight associated with the use of 4 wheel drive systems.
There's as many as six different options that have been submitted, some even featuring the battery in the wheels. The likelihood is that the system could be turned of by the touch of a button. The patent application itself states that "the aim of the present invention is to provide a four-wheel – drive vehicle with hybrid propulsion…and being at the same time easy and inexpensive to produce."
[Via MotorAuthority]