Mercedes-Benz returns to the Molitor in Paris for an exclusive preview ahead of the Paris Motor Show. Inside the legendary public-pool-turned-hotel we find a taste of what Daimler is showing the public during the 2018 Salon de l'automobile.
It is a battle of the powertrain this year with two new petrol powered models versus two electric cars. One of which is the Smart forease concept car. A speedster like Smart convertible with a low windshield, wide track and beautiful rear. This electric Smart envisions fun electric mobility and reminds us a lot of the Smart Crossblade which went into limited series production in 2002.
Mercedes-Benz at Paris Motor Show 2018
AMG is represented in the form of a new A35 4matic hot hatch which will compete with the likes of the Audi S3 and BMW M140i. Styling is more aggressive than it's direct competitors and knowing well what AMG stands for we can expect some proper driving dynamics from this 306hp pocket rocket. The 2.0 liter four cylinder turbocharged engine propels the A35 hatch from 0-100 km/h in 4.7 seconds.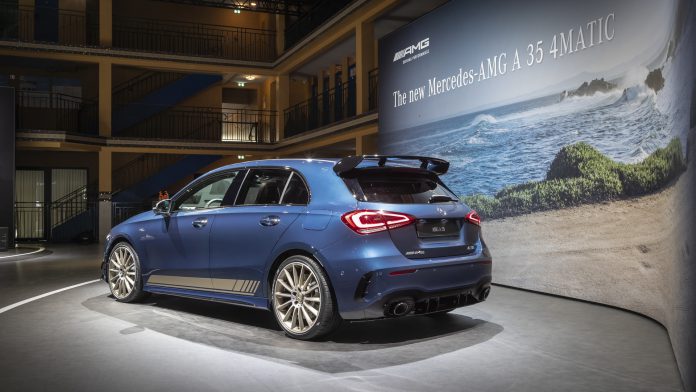 Right next to the AMG is the first model of the new Mercedes-Benz EQ brand; the Mercedes-Benz EQC. This full electric SUV is based on the GLC platform and was unveiled to the global press for the first time in Stockholm last month. The two electric motors mounted at the front- and rear axle provide 300kW and 765 Nm of torque. Enough for a sprint from 0-100 km/h in 4.9 seconds. Top speed is limited to 180 km/h to preserve range. Up to 450 kilometers range should be possible on a full charge.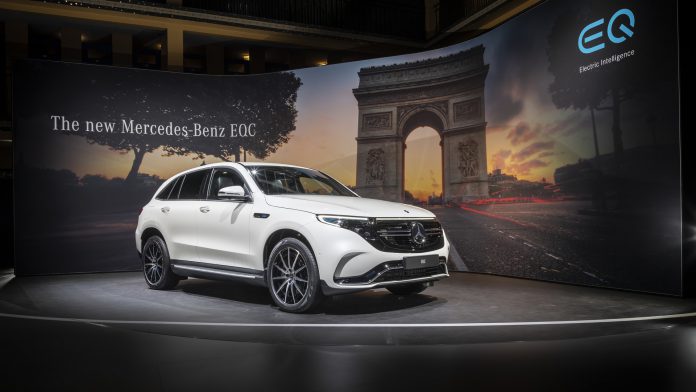 Last but not least Mercedes-Benz brought the new GLE to Piscine Molitor. The successor to the ML marks the fourth generation of this SUV and once again sets new standards in the segment with 48V, E-active body control, various new assistance systems and Mercedes-Benz's new infotainment system MBUX.
This is just a small taste of what Mercedes-Benz will show the public at the Paris Motor Show so stay tuned for our Paris coverage.