It was back in June that we first reported on a Ford GT fire in Munich. It isn't entirely clear what happened, but the car was evidently a complete write off. While fire crews were able to extinguish the fire, it had already ruined the entire rear end of the supercar.
We have some positive news to report today as the owner of the car, prominent Munich-based supercar collector muc.collector (as they are known on Instagram) confirmed that Ford have delivered a brand new model, completed in an identical specification.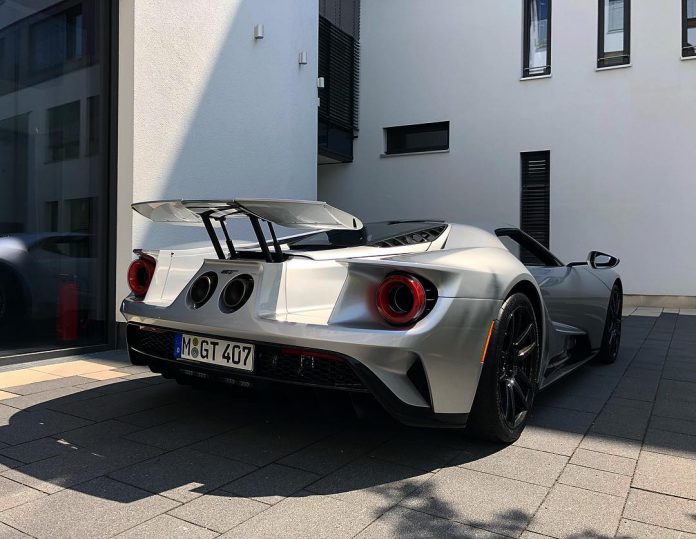 Ford seem to have expedited the build of this replacement model, perhaps in an effort to avoid any negative publicity. The cause of the fire remains unclear. Whilst there is no official comment from Ford, we can only assume that it was a manufacturing defect with the car. When the fire happened, it had less than 50 km on the clock.
Hopefully the owner of this Ford GT will now be able to enjoy the car! By way of reminder, the Ford GT is powered by a 3.5 liter Twin-turbocharged Ford EcoBoost V6 engine generating 647 hp and 550 lb⋅ft of torque.