Is there a better way to experience La Dolce Vita than at the beautiful Lake Garda? We went to Italy to find out at the Du Lac et Du Parc Grand Resort.
The Grand Resort Du Lac et Du Parc is located on the Northern shores of Lake Garda in Riva del Garda. Easily reached from the Italian autostrada that connects Austria with Northern Italy. The resort is set in lush gardens separated only by a small bike path and pedestrian walkway from the lake.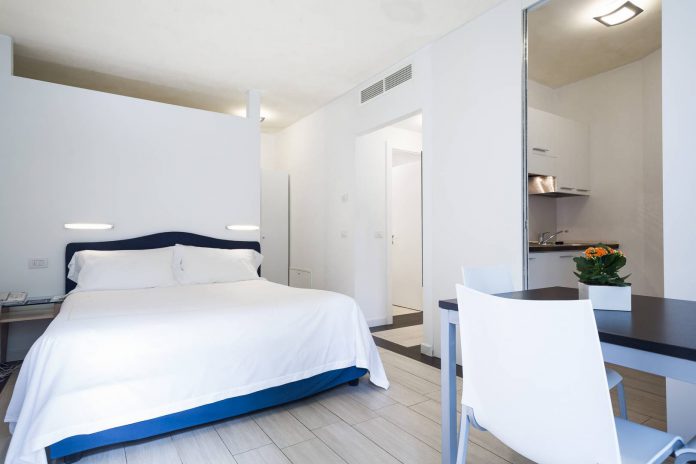 The rooms and suites can be found in the main building and several other buildings located in the park. Guests can choose between a traditional hotel room, spacious suites and even family-friendly bungalows.
Our suite was located in the Murialdo building with a dedicated breakfast terrace on the roof. The suite itself comes with a spacious living room, kitchen, bedroom and bathroom with large walk-in shower. It was equipped with everything to spend a comfortable week away from home.
Du Lac et Du Parc Grand Resort Lake Garda
In the resort's gardens you can find an impressive range of facilities including three outdoor pools, one indoor pool, spa, sailing club, kids club and tennis court. The sailing club not only offers a range of sailing boats for rent but also kayaks, surfing, mountain bikes and several guided activities.
Three restaurants provided varied dining options. The Capannina restaurant is set in the heart of the park and serves fresh salads, appetizers, pasta dishes, grilled meat and fish as well as snacks and pizza. Aria Live Cooking Restaurant provides daily live cooking and buffet style dining prepared by chef Marco Brink and his team. The Aria restaurant sports a modern design and spacious dining area.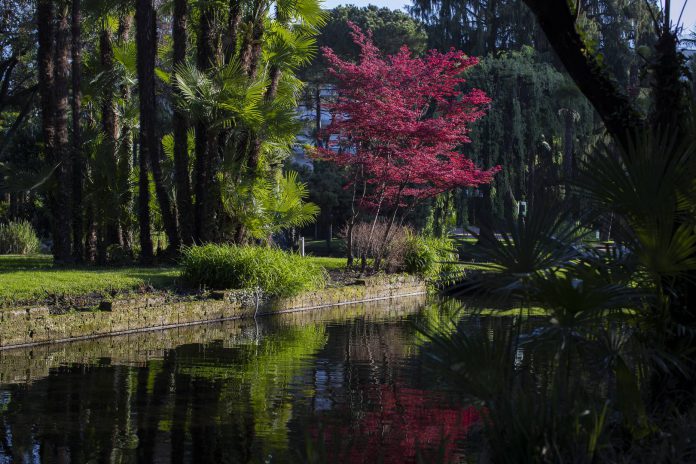 Our personal favorite however is Molo44 Lounge Bar & Bistrot. The new Molo44 lounge bar & bistro has a spacious terrace ideal for an aperitif or sunset dinner. The menu consists of Italian classics and pasta dishes presented in a beautiful way. Service is excellent and after dinner it is only a few steps to the modern bar that sits at the heart of the main building. Live music provides for pleasant background music.
The Du Parc et Du Lac grand resort is a four star property with facilities that rival many five star hotels. Service is friendly and there is plenty of staff to cater for your every need. For those that can live without typical five star amenities like valet parking and turn-down service this is an excellent choice that offers great value for money.