The slogan 'last but not least' is something we all used before in our life, and that's not different for Bentley with their Continental Supersports. When picking up the car we were told that this was the fastest road going Bentley ever produced. The way Bentley combined a rather heavy car with a 710 hp strong engine is simply amazing, even very close to perfection.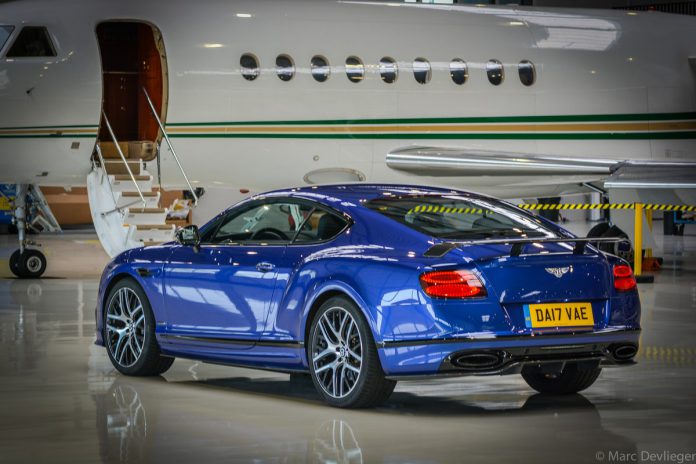 Back in 2002 the first Continental GT was presented during the Paris Motor Show. From the very first moment we knew that this car would be a hit in the market for the British brand. Through the years we saw two generations and various facelifts of the Continental GT, a convertible or GTC version and of course the Supersports.
Engine and Performance
When creating the Supersports the main focus for Bentley was the power of the engine. The bespoke drivetrain featuring Bentley's W12 engine is a combination of power and torque to offer exhilarating performance. The 710 hp combined with 1.017 Nm of torque results in a top speed of 209 mph (336 km/h) and a sprint from 0 to 62 mph (100 km/h) in just 3,5 seconds. The engine was redeveloped for the Supersports with new high performance turbos, engine hardware and a torque vectoring system to create a car as agile as it is powerful.
This third generation Supersports has additional outputs that were newly designed, having higher-capacity turbochargers and a revised charge-air cooling system which creates more boost and additional power. The extensive engine revisions result in an increase of 79 hp and 217 Nm of torque over the 2009 Supersports.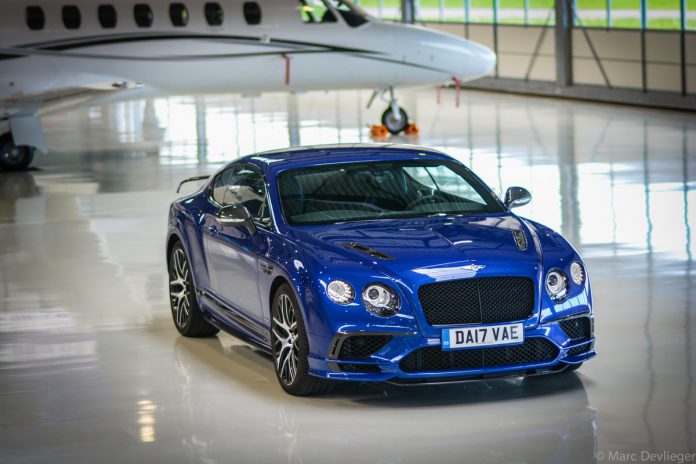 Design
The latest Continental Supersports comes with unique exterior and interior styling features that reflect in the performance capacibility. Exterior changes include newly designed front and rear bumper including a new splitter and diffuser, new side sill extensions and bonnet vents which are all finished in a carbon-fibre. Furthermore the exhaust pipes were redesigned and the tail-lamps got a new design. As option there's the aerodynamically balanced rear spoiler that in our opinion is a must for the Supersports.
New black and bright-machined finished 21" forged alloy wheels make the package complete. Of course a special colour for a car like this is a must, not that a black or grey Supersports wouldn't be beautiful, but this Moroccan Blue with carbon fibre accents is in our opinion absolutely great.
2017 Bentley Continental Supersports
As we are used from Bentley the inside had an overload of bespoke styling details to enhance the contemporary Britisch luxury experience. A unique colour split has been created by using a new diamond-quilted design in the seats and door side panels. The typical chequered Alcantara in combination with the carbon-fibre details make the supersports a saloon of luxury and styling perfection. The interior is completed by new Supersports emblem stitching, and a bespoke Supersports steering wheel and gearlever, both featuring the Alcantara accents.
Drivers looking for a true sound experience can choose for the titanium exhaust that gives a stirring soundtrack but maybe even more important it also provides a weight reduction. When looking for even more personalisation, there is an optional 'X Specification' pack available, consisting of eight unique duo-tone paint treatments and carbon-fibre door mirrors. Of course in a car like this, it isn't always about the sound of performance, and therefore Bentley offers the optional Mulliner sound pack that will respond to individual customer requirements.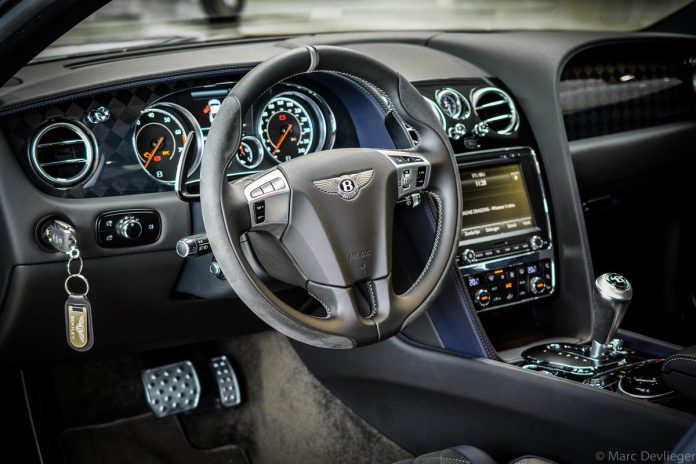 Driving Experience
A perfectly designed car is one thing, but at least even important is the way it drives. After stepping in, and finding a good driving position we can hit the start button and bring the 710 hp W12 to life. The roar coming from the engine and the exhaust is simply amazing, knowing we're still sitting in an absolute luxury car. Time to get emotions aside, put the gearbox in drive and see what the Supersports is capable of.
It speaks for itself that a car with figures like 0 to 62 mph (100 km/h) in just 3.5 seconds and a top speed of 209 mph (336 km/h) must be absolutely fast. Don't forget that with a total weight of 6,063 lb (2,750 kg) the Bentley is a very heavy car. Leave alone that there's a fuel tank of 90 litres and that you have to add your own weight. But what a performance when you floor the pedal. Only when do the better corner work you can feel that the Bentley, even with all the technology, has the hands full to stay in the chosen direction, but in the end it succeeds every single time.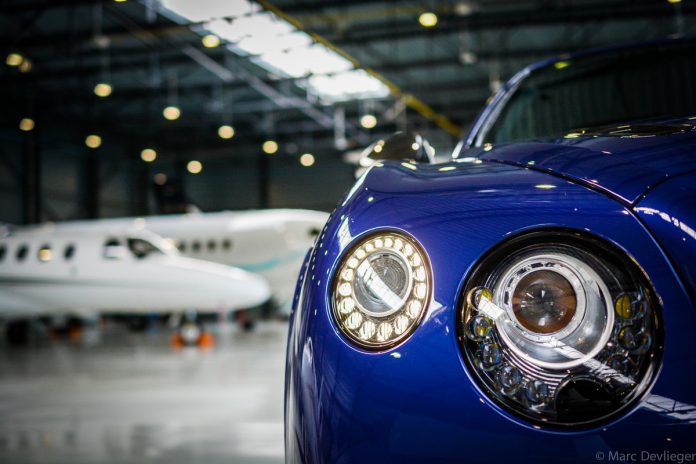 Thanks to its ZF 8-speed automatic gearbox with and the continuous all-wheel drive system the Bentley sprints away like a true sports car. All this power and weight of course needs good brakes as well, our press car had the optional carbon ceramic brakes and if we're to be honest then we have to say they are a must for the Supersports.
When driving a Bentley it is not all about performance but also luxury. The ventilated front seats with massage function make you able to cruise back home from a busy day at work or leave for a long distance vacation. The only hard choice to make is listening to the sound of the engine and exhaust or the premium Naim audio system.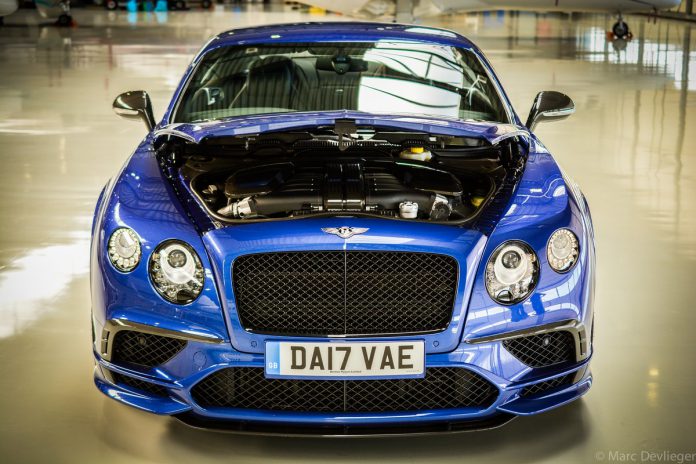 Conclusion
Our press vehicle with all options included has a price of £270,536 in UK or €304,726 on the Belgian market. Is this car worth a price like this? There's only one answer: yes! What a car!
When driving a Bentley you want luxury, exclusivity and you want to be seen. The Supersports has it all and gives you even more thanks to its engine. The colour of the car is just a choice of taste, but we believe it fits the Supersports very good.