BMW's 8 Series Concept has been wheeled out for the Frankfurt Motor Show 2017. The Concept car previews a production car which is expected to debut next year and join BMW's ever-explanting range. We first saw it at Villa d'Este earlier this year and it has since been doing the rounds at the major motor shows. We took a closer look at the Concept on display at Frankfurt.
The 8 Series was originally a 1990's production car. It never really acheived the popularity BMW demanded during that era. BMW hope that the new 8 Series can do better, taking the battle to Mercedes-Benz' S-Class Coupe. The body and chassis of the Concept car use a mix of steel, aluminum and magnesium. On the regular 8-series, we don't expect to see a lot of carbon fiber – except for decorative purposes, the M8 will be a different story.
The concept is essentially a luxury Coupe, with two doors and leather throughout. It features typical BMW stylistic features such as the kidney grille and deep front air intakes. Inside, leather and connectivity are key. Extravagant features include an iDrive controller made from Swarovski glass.
Expect to see a 3.0-liter straight-six 840i with 340 horsepower, a 4.4-liter V8-powered 850i with 462 horsepower and one or two powerful diesels. The M8 will likely get a similar 4.4 litre V8 to the new M5 with power figures north of 600 horsepower.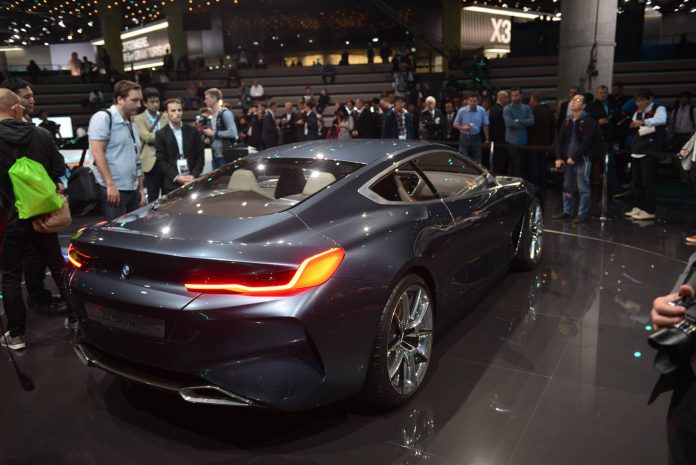 For full details of the BMW 8 Series Concept, check out our earlier article. For more from the Frankfurt Motor Show 2017, take a look at our dedicated news channel!