The 911 is the car that is most important for Porsche's image. But financially, we suspect there is another model even more significant: The Cayenne, the sportiest of "Sport Utility Vehicles," yet a car that once enraged the purists. But those times are past: Porsche's brand image has survived unscathed, and the Cayenne was arguably the most dynamic offering in its segment.
But the competition has caught up, and that's why it is time for a new model generation – lighter, more efficient and more agile than ever. The new model is based on the the short version of the Audi-designed MLB Evo platform and thus a sister model of the Q5; the Q7 utilises the long version of the same architecture.
Porsche Cayenne 3rd Generation
The front and side view of the Cayenne is similar to the outgoing model, although it has lost the smile of the old Cayenne and now displays a slight frown. The big changes happen in the rear; there is a horizontal light strip, Panamera-like, and it looks far more elegant than the predecessor's oversized posterior.
Inside, the styling language mirrors the predecessor as well, but the vast array of buttons makes way for a touch-sensitive glass center console crowned by a wide TFT screen. The instruments are taken straight from the Panamera, and the look is altogether contemporary and classy. The infotainment and connectivity options are cutting-edge.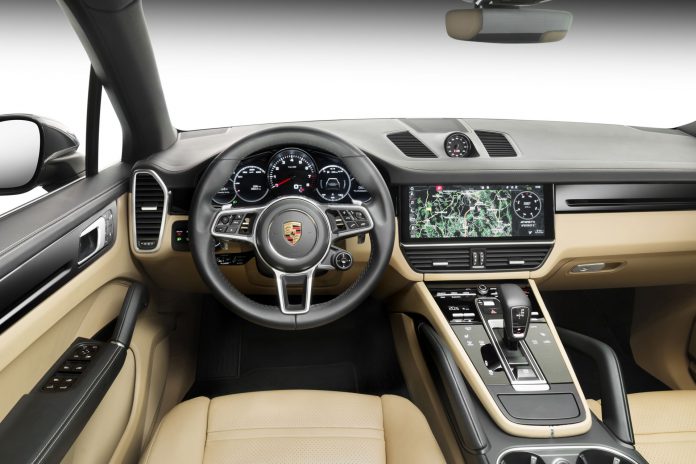 Under the skin, there are a number of innovative technologies as well, most of which are costly options – such as the adjustable air suspension, the rear-wheel steering system (which comes with a 48-volt system), three levels of braking system, and the ever-popular sport Chrono package (with that kitschy stopwatch protruding from the dashboard).
At launch, there are just two versions: The Cayenne with a 340-hp 3.0-liter single-turbo V-6, and the Cayenne S with a 440-hp 2.9-liter twin-turbo V-6. In a few weeks, Porsche will add the Cayenne Turbo with a 550-hp 4.0-liter twin-turbo V-8. And Porsche is dropping hints on two hybrids – one based on the 2.9-liter V-6, the other based on the V-8.
The elephant in the room, of course, is the diesel: Porsche has developed two versions, a 3.0-liter V6 TDI and a 4.0-liter V-8 TDI. They are great, and they are ready for the market. But the company is tip-toeing around the subject, claiming that the decision to bring them to market is "under review." Seriously? It would be a shame if diesel lovers were directed to the offerings by the competition – such as the Audi Q7, or the Volvo XC90.