Amongst some of the most anticipated cars is the new Ford GT. Despite having been announced for quite a while now, the car's production has been delayed multiple times. The initial plan to produce one car per day until 2020 did not come to fruition, and customers were informed that they would be waiting a little while longer for their new race toys.
Luckily for two owners in the USA, this week marked the arrival of their splendid new Ford GTs. With custom colours, the two cars look absolutely pristine: one is painted in Atlas Green, and another in Beryllium orange. If the Beryllium orange looks somewhat familiar to you, then there's a good reason: the colour was sampled from the owner's Saleen S7. The Atlas Green car has a paint scheme that matches the older Ford GT of the owners Ron & Angie Cline.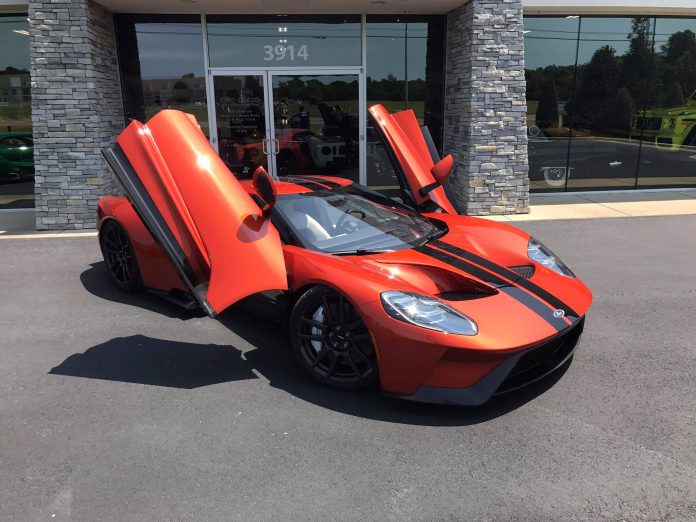 We hope to see many more Ford GTs on the road soon, because one simply cannot get enough of the ludicrous design. A Ford spokesperson stated that the production delays stem from "several factors, such as global homologation testing and supplier constraints." The spokesperson added that the "issues [in production ramp-up] are not related to specific vehicles."
Thank you Shelby Smith of Elite Autos for sharing with us these incredible cars. Follow @fordgtstore for the latest on the 2017 Ford GT deliveries.