Lexus used the stage of the 2017 New York Auto Show to present the most powerful Lexus LS to date, the new Lexus LS 500 F Sport. In F Sport guise, the LS 500 gets a more sportier appearance and several performance tweaks.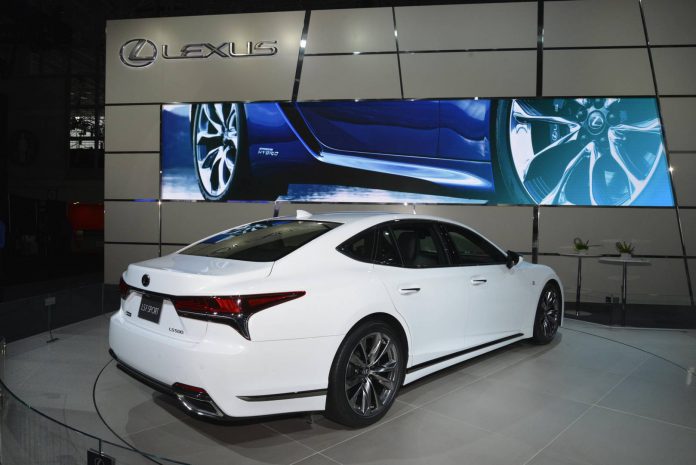 The 420 hp strong turbocharged V6 remains untouched. Instead the F Sport package adds some visual flair to the flagship LS. One of the most apparent changes is the front grille that consists of a complicated texture based on 7,100 individual parts.
Further black accents, 20-inch light alloy wheels and a beefier rear apron with enlarged exhaust tips complete the dynamic exterior of the F Sport. Inside there are new sport seats, aluminum inserts and a sports steering wheel. The instruments cluster is configurable, a feature taken from the legendary LFA supercar.
The optional Lexus handling pack provides the driver with more steering options and steering rear wheels. Finally the F Sport package brings a higher grade braking system to the LS 500. The F Sport package will also become available for the Lexus LS 500h hybrid with 359 hp. Prices for the more dynamic LS series are yet to be released.