Hyatt Hotels Corporation just opened its third luxury property in the Dutch capital Amsterdam. The brand new Hyatt Regency joins the luxury lifestyle Andaz Hotel (Prinsengracht) and Hyatt Place hotel (Schiphol Airport) that were already present in the city.
The new Hyatt Regency is located on the verge of the energizing Eastern district of the capital's city center and aims to draw in both business and leisure travelers. Only 10 minutes away from the Amsterdam RAI exhibition and convention center and 20 minutes away from Schiphol Airport, the new Hyatt forms an excellent base for exploring Amsterdam.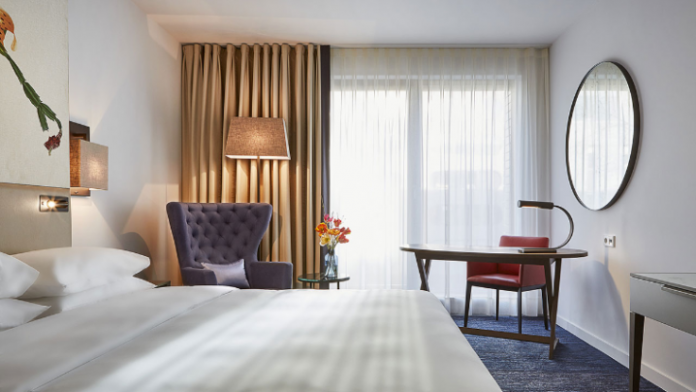 The design of the brand new hotel blends history with a modern-day 24/7 lifestyle. It features 211 guestrooms, including 15 suites, ranging in size from 30 square meters for a standard room to 126 square meters for the 'Spinoza' suite. The guestroom decors are inspired by the hotel's local surroundings such as the city's botanical garden and the ARTIS Royal Zoo, and feature blooming floral and botanical artwork.
The Hyatt Regency Amsterdam also comes with plenty of additional amenities for guests to enjoy. There is an on-site restaurant and bar called Mama Makan offering dishes based on the local cuisine. There is also a 24-hour café-style market that offers a one-stop eating and drinking experience for guests that decide to stay up late.
Finally there is an extensive health and wellness area that includes a 24-hour fully equipped fitness center and sauna. The Hyatt Regency is now open and available for booking.