The Petersen Museum is one of the top destinations for automotive enthusiasts in California. And this fall there was an even bigger reason to visit the Petersen Museum thanks to the brand new 'Art of Bugatti' exhibition'.
The Art of Bugatti Exhibition at the ground floor of the Bugatti museum brings together the most comprehensive collection of Bugatti cars, furniture, design objects, memorabilia and paintings I have ever seen. The interesting thing is that the exhibition not only covers the pre-war Bugatti era but also the post-war vehicles and the brand revival in the 1990s up to where the brand is today.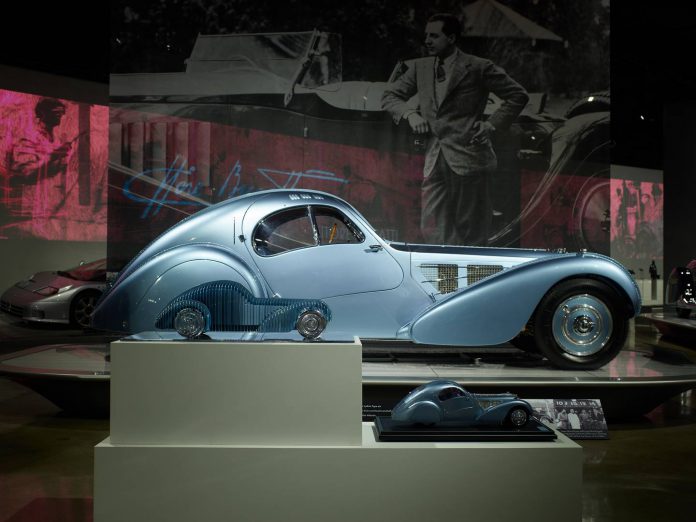 The exhibition includes many personal artefacts from the Bugatti family – from the furniture designed by Carlo Bugatti, Ettore's father, to animal sculptures created by Rembrandt Bugatti, Ettore's brother.
The Art of Bugatti Exhibition at the Petersen Museum
For a limited time the latest Bugatti hypercar; the Chiron will also be on display at the Petersen Museum. Our highlights include the Bugatti Type 35C Grand Prix from 1926, the Bugatti Type 41 Royale from 1932, one of only four Type 57SC Atlantic models ever built, a Type 57C Aravis with Gangloff body and a Type 57C Vanvooren.
The last model produced under family ownership truly stands out for me. The Type 101C from 1951 could be mistaken for a Jaguar from a similar era if you didn't know any better. The recent history of the brand is represented by a rare EB110 Super Sport Le Mans 1994 and a Veyron 16.4 Grand Sport Vitesse.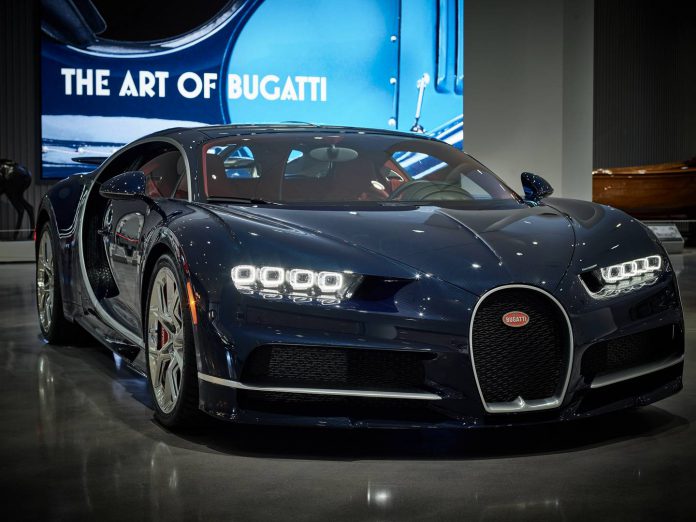 Overall the Art of Bugatti exhibition is a unique and detailed overview of the Bugatti heritage, the founding family and all that inspired their automotive masterpieces. I could spend hours just admiring the model timeline and the stories behind some of the cars on display – and even still there is so much more to see at the Petersen Museum.
Exploring the other floors of the Petersen Museum you can find other exhibitions about famous movie cars, a special exhibition dedicated to silver cars including a stunning silver McLaren F1 and silver Mercedes-Benz SL race car. Also, don't forget to take a moment in the stunning architecture of the newly built museum that reopened end of 2015. The design is reminiscent of a car in a wind tunnel.
The Petersen Automotive Museum is located at 6060 Wilshire Boulevard in Los Angeles and is open daily from 10am to 6pm. Parking is possible in the museum's own garage.