The Grand Tour returns to the world wide web tomorrow with the second episode of their already successful new show. The first episode exceeded Amazon's expectations by far and it set the tone for a further 11 episodes as part of the first season.
The second episode can be streamed live on Amazon Prime from Friday November 25th 2016 00:01 GMT – in the US that means you can watch it already from as early as 5pm on Thursday in California.
Episode two is dubbed Operation Desert Stumble and the studio parts were recorded at the Grand Tour tent which set up shop at the The Cradle to Humankind near Johannesburg. In this show, the three hosts are forced to become special forces soldiers with an all action challenge at a top secret training base, deep within Jordan.
Also in this episode, Jeremy introduces the 800 horsepower Aston Martin Vulcan to the Grand Tour test track, and James is sent to investigate an unusual form of motorsport called spinning. We have set our alarms for 1am CET tonight to watch the second episode as soon as it goes live!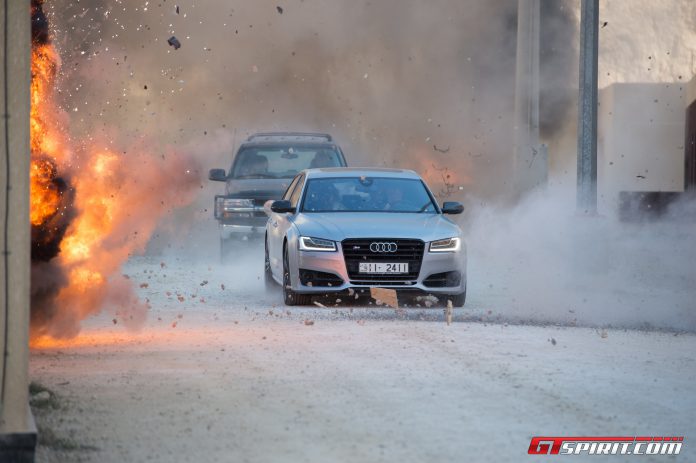 The studio parts of every episode will be filmed in different places around the world. The first episode was filmed in the Californian desert, the second one in Johannesburg, the third and fourth one in Withby, United Kingdom. Followed by Rotterdam, Lapland, Stuttgart, Scotland and Nashville. The season finale will be filmed at the foot of the world's tallest skyscraper the Burj Khalifa in Dubai on Saturday 10th of December.
The first season of The Grand Tour includes 12 episodes airing once a week on Friday from 18th of November 2016 until Friday 3rd of February 2017. Stream The Grand Tour Season 1 Episode 2 on Amazon Prime now.