The Formula 1 season resumes in Austin, Texas this weekend for the United Grand Prix 2016. This will be the fifth consecutive time it will be held at the Circuit of the Americas, having previously been hosted by the Indianapolis Motor Speedway before the 2008-2011 hiatus.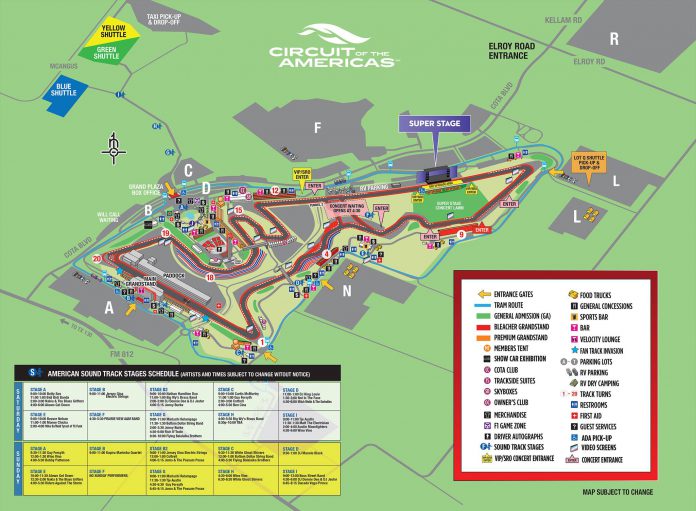 Mercedes-AMG already won the 2016 F1 teams' title back at the Japanese Grand Prix but the drivers' title is still at large. Nico Rosberg heads into Austin with 313 points, followed by teammate Lewis Hamilton with 280 points while Red Bull's Daniel Ricciardo is further down in third with 212 points. That said, the United States GP has an interesting history of being a title deciding race, a total of 7 drivers' titles have been decided on US soil including Hamilton's 2015 title.
Speaking of numbers, Ferrari has the most wins here with a total of 9 victories followed by Lotus and McLaren each with 8 wins. Lotus of course has its wins coming from a much earlier period, between 1960-1973. Michael Schumacher leads the drivers' category with five wins followed by Hamilton with four wins.
Last year's race presented challenging conditions for the drivers as torrential rains hit the track throughout the weekend. Slicks were not used until the main race, but Pirelli predicts a different strategy this year with weather conditions playing fair for now. The hard compound has been the tire of choice these last few Grands Prix but Austin should favor the P Zero White medium, P Zero Yellow soft and P Zero Red supersoft.
COTA has a unique design of anti-clockwise nature with a couple of tricky corners and three long but fast straights. The straights make it possible for tire cooling and ultimately facilitating effective braking. Turn 1 and 11 are some of the tricky sections, the latter prompting drivers to brake and turn in at the same time. Overtaking is possible especially after turn 2.
The medium and soft tires are the two mandatory sets for Austin, while the red supersoft will make its US debut this weekend. The circuit suffered partial damage after last year's hurricane but that has since been repaired.
We will be there to provide a live coverage courtesy of Pirelli, keep an eye for live posts via our social media channels.
United States Grand Prix 2016 Time and Date
October 21-23
Free Practice 1 – Fri 10:00 – 11:30
Free Practice 2 – Fri 14:00 – 15:30
Free Practice 3 – Sat 10:00 – 11:00
Qualifying – Sat 13:00 – 14:00
Race – Sun 14:00