Overfinch, a well-established tuner of British luxury vehicles, recently revealed its strictly limited Range Rover Supersport. The British tuner chose the exposition grounds of Salon Privé to unveil their take of the Range Rover Sport SVR, limited to 25 examples only.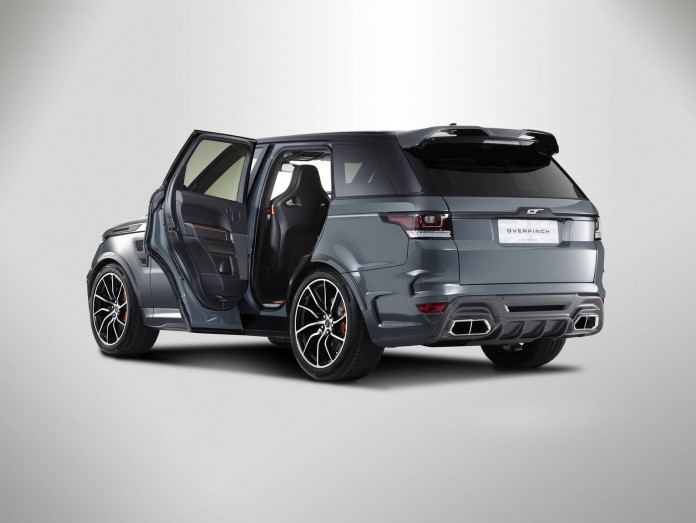 The company emphasized the use of lightweight materials, improving aerodynamics and giving the luxury SUV with sporty character a further power upgrade. Grabbing immediate attention are the SUV's handsome 22-inch alloy wheels, the lightest wheels Overfinch has ever offered. The wheels alone save a total of 5.5 kgs compared to the factory SVR wheels that come standard with the Range Rover Sport SVR.
The next highlight of the SUV's impressive makeover is the carbon fiber bonnet, saving another 5 kilograms off the car's total weight. At the rear the British tuner fitted a brutal looking titanium exhaust system that just weighs 14.8 kilograms in total, shaving another 11 kilograms off the SVR's total weight. In addition to saving weight, the new aftermarket exhaust system reduces back pressure by 60%.
2016 Range Rover Supersport by Overfinch
The contrasting use of carbon fiber continues on the car's roof and in a variety of details found on both the front-end and rear of the SUV. The enlarged air intakes, front splitter, wheel arch spats and rear diffusor all feature the lightweight material. As a testament to the car's design and build quality, Overfinch developed the performance-oriented body components together with Prodrive, famous for its carbon fiber bodywork on the McLaren P1 hypercar.
The rear of the customized Range Rover Sport SVR is accentuated by the large bespoke wing, which is an interesting sculpture to look at by itself. Continuing on the inside, Overfinch show off their sowing talents by offering customized stitching using the finest 'Weir' leather.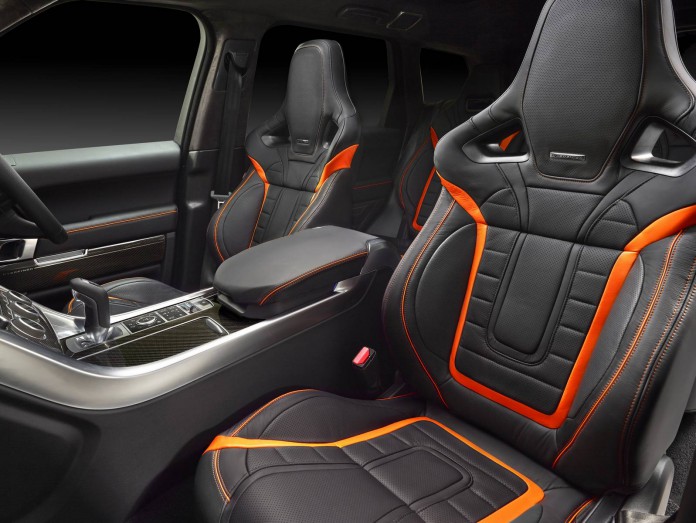 The specific launch vehicle from the photos is finished in 'Ariana Grey' with satin matte carbon fiber accents and has a price tag of 198,990 GBP. The base price of the Range Rover Supersport by Overfinch is set at 179,990 GBP.