The least we can say about the BMW i8 is that it is futuristic! We were already convinced after our earlier review in Germany. We recently spent some more time with the eco-supercar and can only re-affirm how special the Bavarian hybrid actually is!
Production of the BMW i8 began back in 2014. After two years on the market, it is still a compelling package.
Thanks to our photographers Willem De Zeeuw and Thom Van Der Noord we can show you how attractive the i8 really is in just 10 pictures.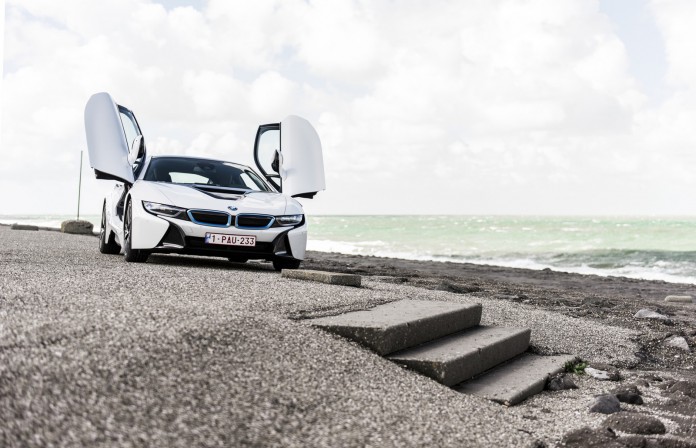 Wing doors are probably 'the' most impressive detail. They give a complete different dimension to the car…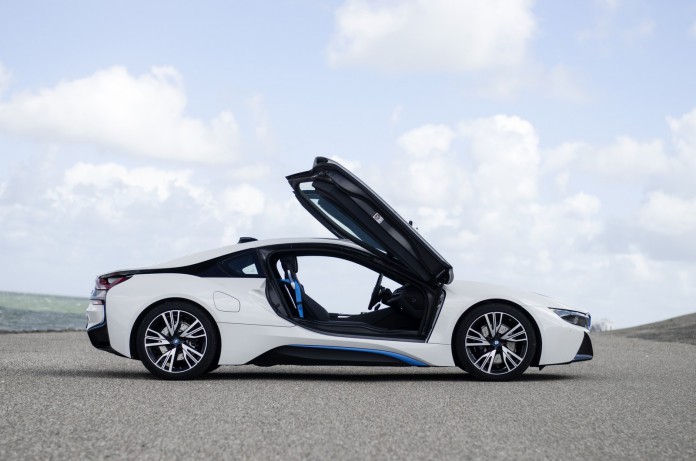 One thing the doors can't do though… fly over traffic jams …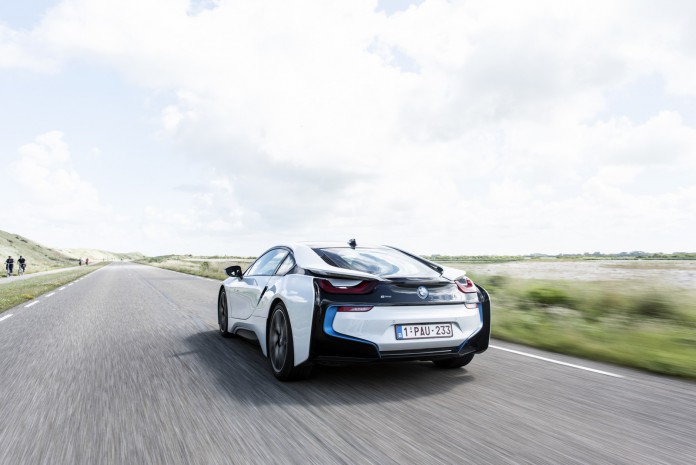 Beside the doors we believe the design of the tail lights deserves a lot of the attention …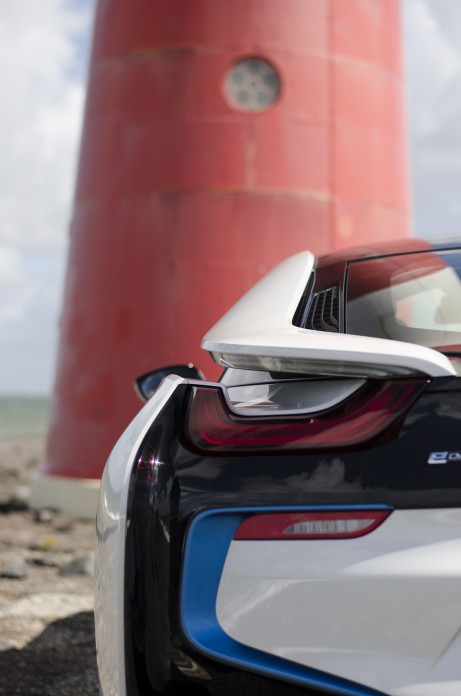 Combined with spoiler, the effect is close to perfection…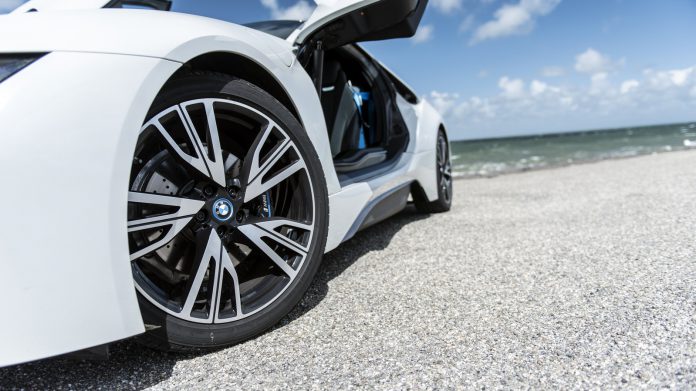 The rims – 3 different sets exclusively designed for the i8 – are eye-catching…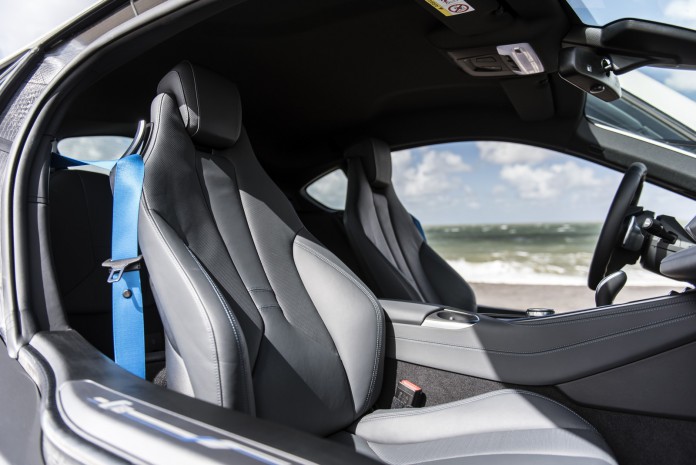 Because of the doors it is a bit of a challenge to get in the seats, but once you're in you don't want to get out. Perfect support for the back, as it should be in a sports car. The optional blue colour of the seatbelt makes the design complete.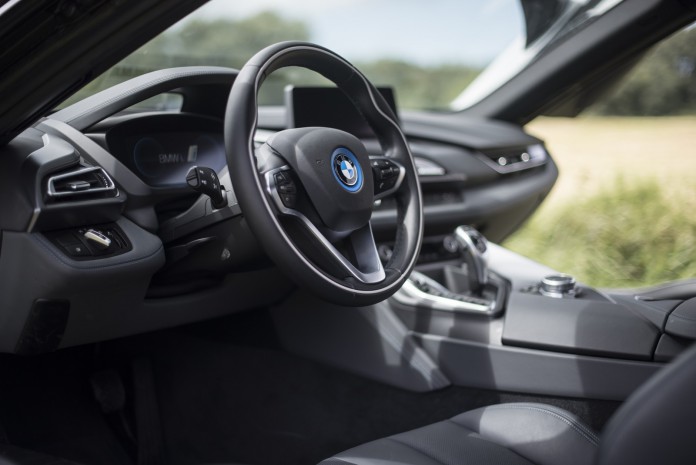 The dashboard is typical BMW, pratical and something that any BMW enthusiast requires…
'Sport' button … unexpected in a electric car, until you push it. Amazing acceleration combined with a fabulous sound!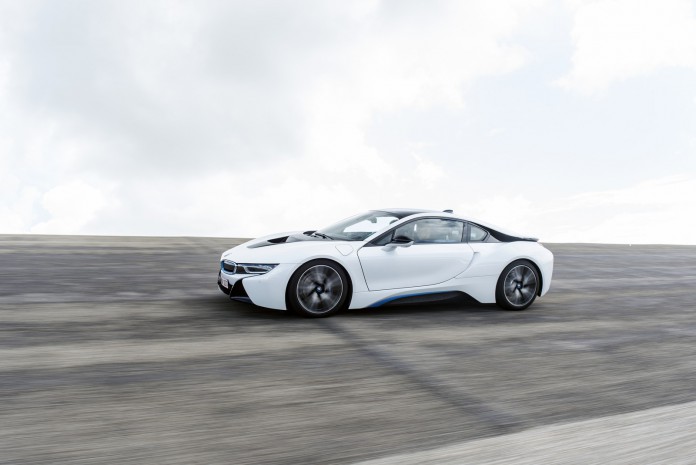 Colours are a matter of taste, the white and blue combination fits the car just perfect…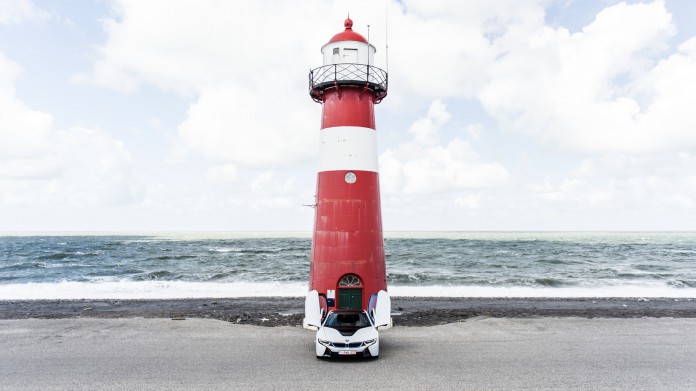 Even when the i8 is not the important component in a landscape, it certainly knows how to attract attention!