Last week, Melbourne's Otium Club hosted its latest supercar drive and in emphatic style, attracted some of the city's finest rides for a day filled with stunning scenery and glorious driving roads.
Over 40 performance cars attended the event despite the cold and wet conditions the forced many members to bring along their daily drivers rather than their exotics. Nevertheless, the line up was very impressive and comprised of a selection of Audi R8s including one particularly in-your-face example from Armytrix, a couple of Jaguar F-Type R Coupes, a McLaren 650S Spider, a silver Nissan GT-R, Corvette Z06 and a host of BMW M, Mercedes-AMG and Audi RS models.
The action-packed drive day saw the collection of cars driving north out of Melbourne and towards the small country town of Yea. On the way, the convoy pierced through the valleys and impressive mountain roads, attracting the attention of locals and leaving everyone with massive smiles on their faces.
Opium Club Supercar Drive
As so often happens, progress was occasionally hampered by slow moving traffic along some of the day's best roads. Nevertheless, the slippery tarmac still provided quite a few thrills even at low speeds with many of the rear-wheel drive cars shaking their tails around the corners and struggling for traction under acceleration.
As always, the event was thoroughly enjoyed by everyone who attended and the diversity of cars present exemplified just how Melbourne's car scene is thriving.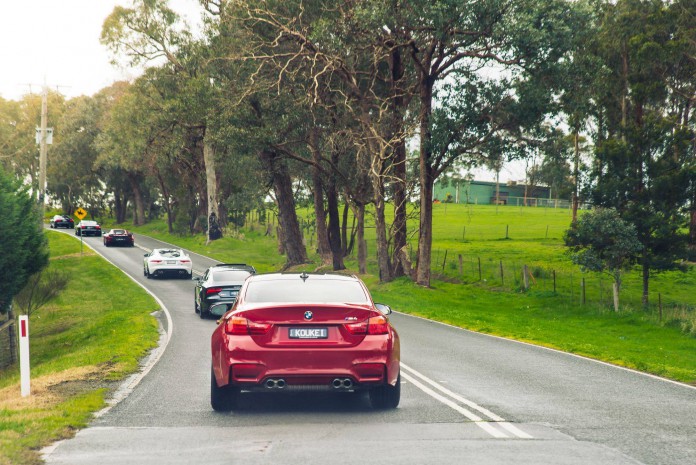 For any local Australian readers, be sure to check out Otium's Facebook page for more details about them and any upcoming activities.