German tuner G-Power, mostly known for customizing BMW M-power models, just pulled the wraps off their latest creation: the G-Power G63 AMG. The iconic G-Class AMG model was taken under hands by G-Power and given an impressive performance boost.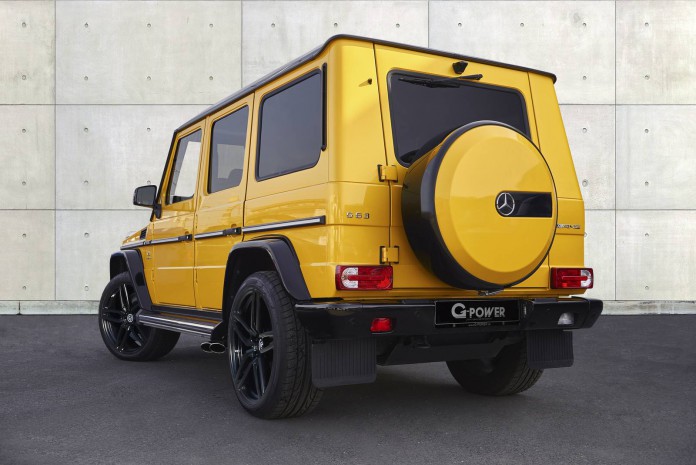 The brutal looking G-Class, first introduced back in 1979, once started out as a workhorse but has slowly made the evolution to a high-end luxury SUV over the past decades. The most unique aspect of this car is probably the fact that its design hasn't changed over the past 35 years, the main exterior body that is. The design tradition is clearly respected at G-Power as modifications to the exterior, except for the optional set of 23-inch Hurricane RR forged alloy wheels, are non-existent.
Under the hood however, the G63's power plant has been given a steady impulse. The luxury 4×4 packs a 5.5-liter V8 Biturbo as standard producing 571 hp (420 kW) and 760 Nm of torque. G-Power's Bi-Tronik 5 V1 power module releases an additional 74 hp (54 kW) and 140 Nm bringing the SUV's total output to a rocking 645 hp and 900 Nm of torque.
The power upgrade translates to on-road performance with a 0-100 km/h sprint in just 5.3 seconds. The Vmax is removed along with the power boost, altogether coming with a price tag of €5,796,00. Customers wanting the optional wheel and tire combination will have to dig a little deeper in their pockets and come up with €8,391,00 extra.
Mercedes-Benz G63 AMG by G-Power