The Maldives are one of the most desirable luxury travel destinations on earth. The Maldives comprise of 1,192 coral islands grouped in 26 atolls located in the Indian Ocean South-West of India. The country is the least population in Asia with only 350,000 inhabitants but it has the highest density of luxury hotels.
The islands and atolls are spread out along a shallow ridge in the Indian Ocean that spreads over 950 kilometres from North to South. The luxury resorts in the Maldives are as spread out as the country itself with the Shangri-La Vilingili resort located all the way in the South and the JA Manafaru resort all the way in the North. The resort's location has up- and downsides so we hope this guide helps you pick a resort that matches your wishes.
Maldives Map
Includes the resorts we have visited most recently.
How to find the perfect resort?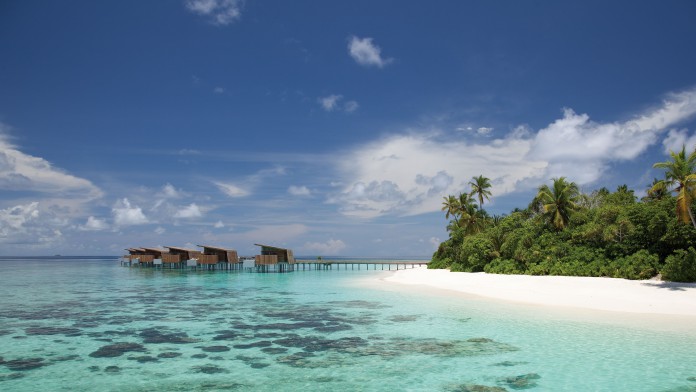 Finding the best resort in the Maldives depends on who you are travelling with, what type of holiday you are looking for and personal taste. For honeymooners a smaller resort with less activities for kids is great. For families a resort closer to Male with a kid's club allows for shorter travel time and a relaxed holiday. For divers some of the more remote atolls in the North and South offer unique opportunities to see whale sharks and schools of manta rays.
The team at GTspirit has visited a dozen Maldivian luxury resorts over the years and had an in-depth look at a couple dozen others. We have classed the resorts in three size groups: small, medium and large and three different locations: central (that means near Male so a speedboat transfer is possible), North and South. Smaller resorts tend to have less facilities but more privacy and personal service. Contact us and we will help you find the perfect resort for your trip!
Our favorite resort in the Maldives is Park Hyatt Hadahaa in the Gaafu Alifu atoll. They have the best and most pristine house reef we have seen with picture-perfect white beaches around the entire island. It is quite small but the limited number of villas and the excellent facilities make it one of the most desirable resorts to visit in the Maldives.
Traveling to the Maldives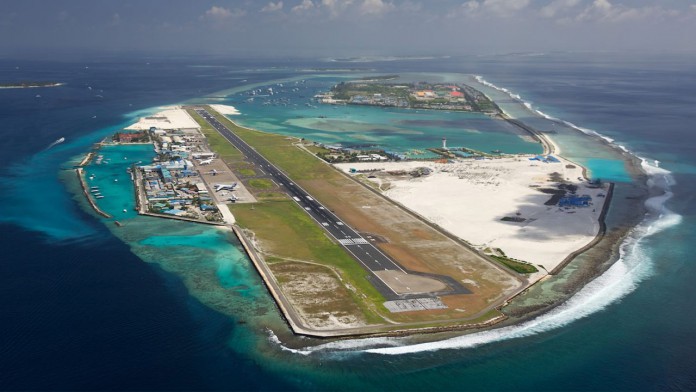 Despite its remote location the Maldives can easily be reached by plane from various international airports. Many premium airlines offer direct flights from Europe, Asia and the Middle East. You can also fly via Dubai, Doha or Abu Dhabi with one of the gulf carriers although in our experience the connection times are not always ideal.
The majority of the international flights to the Maldives arrive at Male International Airport. The airport has a dedicated departures and arrivals terminal and lies on a separate island a short boat ride away from the capital Male. Male is located fairly central along the North / South axis which means that most resorts can be reached in under 1,5 hours from Male.
Transfers and travelling in the Maldives
In general, there are three modes of transport to get to- and from your resort in the Maldives. Speedboat, sea plane or domestic flight. The available means depends mainly on the location of the resort. The further away from Male the resort is the more likely it is you will need another domestic flight or sea plane transfer. Most resorts close to Male offer direct speed boat transfers which make them more suitable for a short stay.
Besides the International Airport there are also dedicated terminals for domestic flights and seaplanes. The domestic terminal is found a five-minute walk from the International arrivals, while the sea planes terminals are a 5-10 minute shuttle ride away on the east side of the island.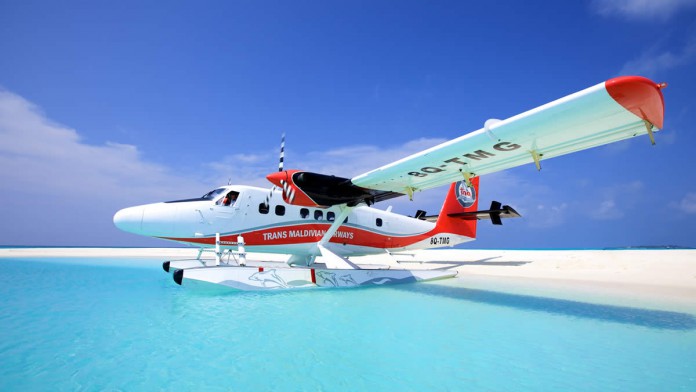 The domestic flights usually take place with a Dash-8 propellor plane with space for 35 to 50 people. Although these planes are quite loud the ride is quite smooth and there is airconditioning and a toilet on board as well as drinks service. The domestic terminal is not very nice and although some resorts give access to the lounge this is also not a great place to spend much time. Try to minimize time spent at Male Airport if possible and avoid capital Male.
The waterplanes do not have a toilet and there is no service, no toilet and no air conditioning. Most of the seaplanes have up to 15 seats. The cabin is quite cramped and the ride can be quite bumpy. There are at least two seaplane terminals which have a small waiting area, toilets and some alcohol-free beverages.
Some resorts located near Male offer direct speed boat transfers. Most of them are located only a short walk away from the international arrivals terminal. In any case it is good to pre-book your transfer as the hotel will await your arrival at the airport. Some resorts have dedicated arrival lounges at the terminal where they welcome you with a cold towel and some refreshments.
Multi-Island Visit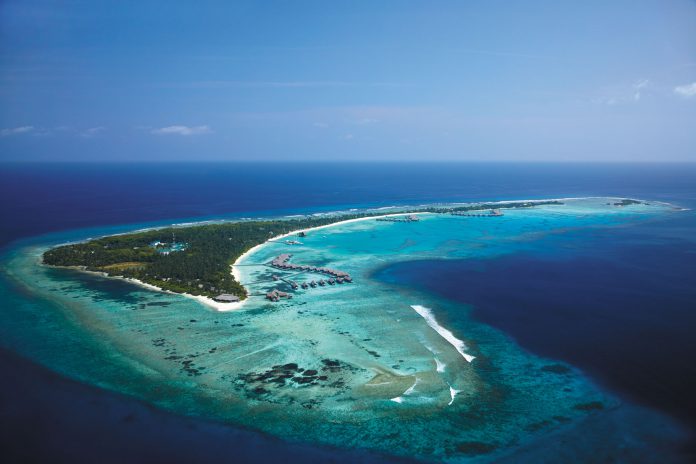 Due to the spread out nature of the Maldives it is not that easy to go from one resort to the other. So if you plan to spend your Maldives holiday in more than one resort prepare to return to Male before heading to the next resort. In some cases, however it is possible to take a domestic flight from one main island to the next and visit resorts in that atoll. We combined our visit to the Shangri-La Villingilli Resort with a stay at the Park Hyatt Hadahaa in the neighbouring atoll – a short 20-minute domestic flight and two quick speed boat transfers made that possible. Contact the Maldivian airline or ask your resort for help.
Currency & Phone Network
The Maldives has its own currency but the US Dollar is widely accepted and used as main currency at all luxury hotels. Most hotels can also help you book domestic flights, transfers and excursions and conveniently pay them with your credit card at the hotel. Tips are appreciated but not mandatory, we recommend to tip around 10%.
The phone coverage varies strongly from atoll to atoll. Roaming is quite expensive but most hotels have (fairly slow) WIFI. The Maldives are a laid-back place to relax and unwind so if you really need to stay connected you might be better off elsewhere.
What does a holiday at the Maldives cost?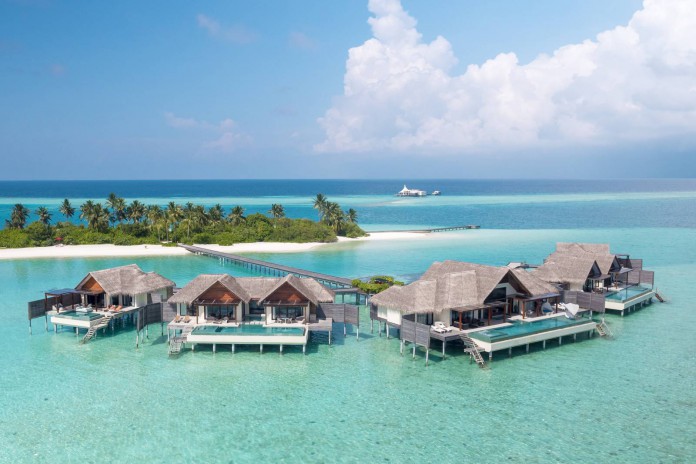 Maldives is one of the most desirable and remote holiday destinations in the world. Therefore it is also one of the most expensive and exclusive holiday destinations. There are over 100 resorts in the Maldives – most of which cater for the luxury and ultra-luxury market. A night in a private over-water or beach villa can set you back between 500 USD a night for a standard villa in a luxury resort to 40,000 USD a night for the most luxurious multi-bedroom villa in an ultra-luxury resort. During low season from June to August you can get the best rates.
But the villa is only one part of the expenses. Alcohol is very expensive and a bottle of wine easily costs around 100 USD in most luxury resorts. Most resorts offer half-board and full-board packages which keeps you in control. Transfers are also quite expensive and cost between 150 USD per person return for a speedboat transfer up to 600 USD per person return for a seaplane transfer. Finally there are activities like diving, water sports, golf, spa treatments and dozens of other things. Usually it cost between 50 and 150 USD per activity per person.
Altogether it is easy to spend 1,000+ USD per day for two people on food, drinks and activities.
How to book the best Maldives holiday?
Ideally find three or four resorts you would like to visit and compare rates online on websites like Booking.com. Then contact some of the popular travel agencies in your country as they can sometimes offer much better rates including flights. Most hotels also offer direct booking and special package deals (7=5 or free upgrades per example). Compare the rates and book :)
Maldives Climate
The Maldives has a tropical monsoon climate with year-around temperatures between 25 and 35 degrees Celsius. High – and dry – season runs from late December till April. The months of May, September and October tend to have more rain showers. But even then there is plenty of sunshine.
Maldives Honeymoon
A few tips for couples going on honeymoon: always mention you are there on honeymoon! Some resorts offer free activities, room upgrades or special surprises to couples on their honeymoon. In most resorts you can also book a special private dinner on the beach or other romantic activities to show your loved one how much you care about him or her.
Things to do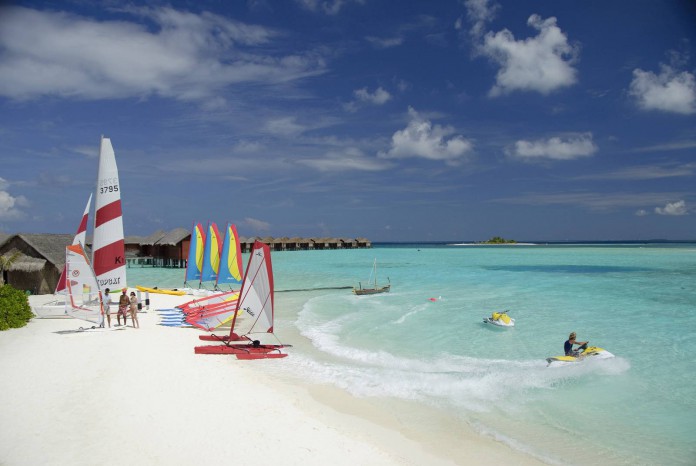 Most Maldivian islands are home to one or more coral reefs so the Maldives are a great place for snorkelling and diving. The islands are often not larger than a few soccer fields so for those looking for extensive non-water related activities better pick one of the larger islands. Having said that the Maldives is a typical luxury destination and most hotels offer a range of activities – ranging from cooking classes to playing golf – to keep their guests entertained. Some resorts offer much more activities than others so make sure to check that prior to booking.
Watersports is very popular in the Maldives and most resorts offer kayaks, jetskis, sailing boats and parasailing among other watersport activities. The are almost at all resorts charged at a premium.
Snorkelling & Diving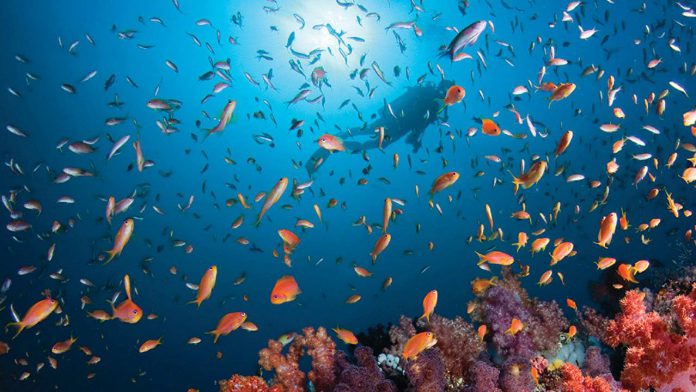 There is an abundance of tropical fish in the Maldives. During our stay we saw everything from eagle rays and turtles to white tip reef sharks and tunas – without diving. It is forbidden to dive below 35 meters in the Maldives and we recommend to always dive with a guide. There are several types of sharks but none known to be dangerous to humans. The waters are simply too warm for great whites and other dangerous sharks.
Most resorts have snorkelling equipment for their guests but you can check just in case. It is recommended to wear a long sleeve t-shirt or even long waterproof pants to protect against sunburn.
One of the best natural reefs we have come across in the Maldives is located around the Park Hyatt Hadahaa resort. Here you can snorkel directly from your villa for hours all the way around the island. The corals are in pristine condition and the arrays of fish are truly amazing.
Food & Drinks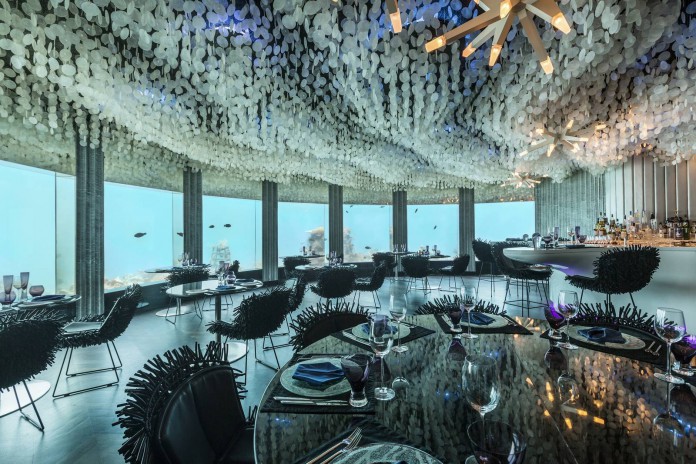 On the Maldives it is not so easy to leave your resort and visit a nearby bar or restaurant so you are very dependent on the restaurants and bars available at the resort. Most luxury resorts have anywhere between 2 and 5 restaurants with international cuisine. Some trendier resorts like the Per Aquum Niyama and the W hotel even have a nightclub or underwater restaurant. Prices tend to be higher due to the island's remote location and taxation. Especially alcoholic beverages are expensive – be aware that bringing duty free or alcohol into the Maldives is not allowed by law and outside of the hotels it is not possible to buy alcohol.
Other things
There is no malaria on the Maldives but there are mosquitos so be prepared. Most resorts have a doctor on site. Always make sure to have proper travel insurance.
Conclusion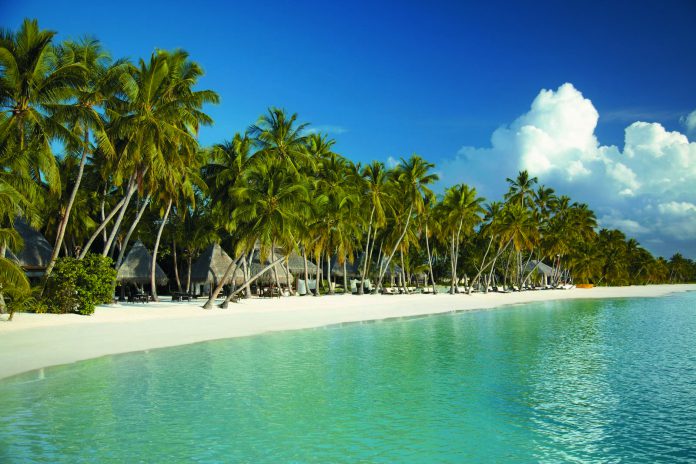 The Maldives are a dream destination and there is a large range of resorts available. If you plan your trip well you can have a flawless and luxurious holiday on an island of your choice. Finding the suitable resort can take some time but once you have found it we can promise you that you will have the time of your life!